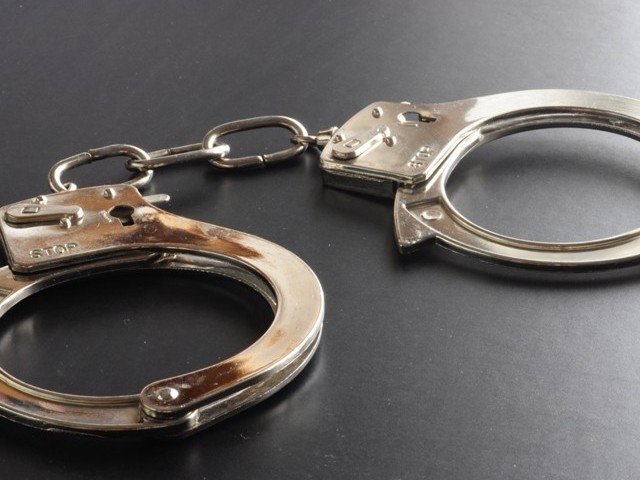 ---
RAWALPINDI:
Three murder suspects, including a proclaimed offender, were among nine persons who were arrested by the Rawalpindi police the other day.
Six of them were apprehended for possession of weapons, said a police spokesman.
According to the spokesperson, two murder suspects were arrested during a raid conducted in the Kotli Sattian area. A murder case had been registered against them at Kotli Sattian police station, he added.
The raid was conducted under the supervision of the station house officer (SHO), said, adding that the held suspects were identified as Oan Shah and Raza Hussain.
The suspects are accused of shooting dead a citizen, Saftain Haider Shah, and injuring his brother, Mulazim Hussain Shah, over an old enmity at the Sayla Syedan area in the Kotli Sattian police jurisdiction. The police said weapons were found on the held suspects. The police spokesman said police were making efforts to arrest other persons involved in the murder case.
Similarly, the Waris Khan police rounded up a proclaimed offender, namely Muhammad Zahoor, who was allegedly involved in the killing of a Muhammad Ashfaq, said the policeman. A case was registered at the Waris Khan police station against him, he added. Separately, the Kalar Syedan police arrested two alleged members of a gang of robbers. The suspects were identified as Rizwanullah and Muhammad Usman, he said.
The police also found five stolen mobile phones and other items in their possession, he added. Meanwhile, the Sadiqabad, the Mandra, the Jatli and the Kotli Sattian police apprehended six suspects who were identified as Zeeshan, Ali Haider, Zahoor Ahmed, Attique ur Rehman, Ghulam Raza Hussain and Oan Shah. The police spokesman said they were arrested for possession of five 30 bore pistols and a 12 bore gun in their possession.
He said cases had been registered against the arrested suspects and investigations were under way.
Published in The Express Tribune, March 11th, 2021.
COMMENTS
Comments are moderated and generally will be posted if they are on-topic and not abusive.
For more information, please see our Comments FAQ