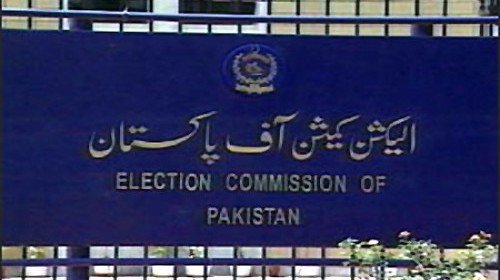 ---
ISLAMABAD:
The Election Commission of Pakistan (ECP) rescheduled the NA-75 Sialkot-IV (Daska) re-polls to April 10 on Wednesday, in order to conduct a transparent by-election and ensure foolproof election management.
As per a press release issued by the electoral body, the Punjab government pointed out that the current staff required more time to fully understand the electoral process and situation since the previous staff's suspension and transfer.
Therefore, after a lot of consideration, the commission has decided to immediately fill the vacant electoral staff positions and reschedule the NA-75 by-polls to April 10.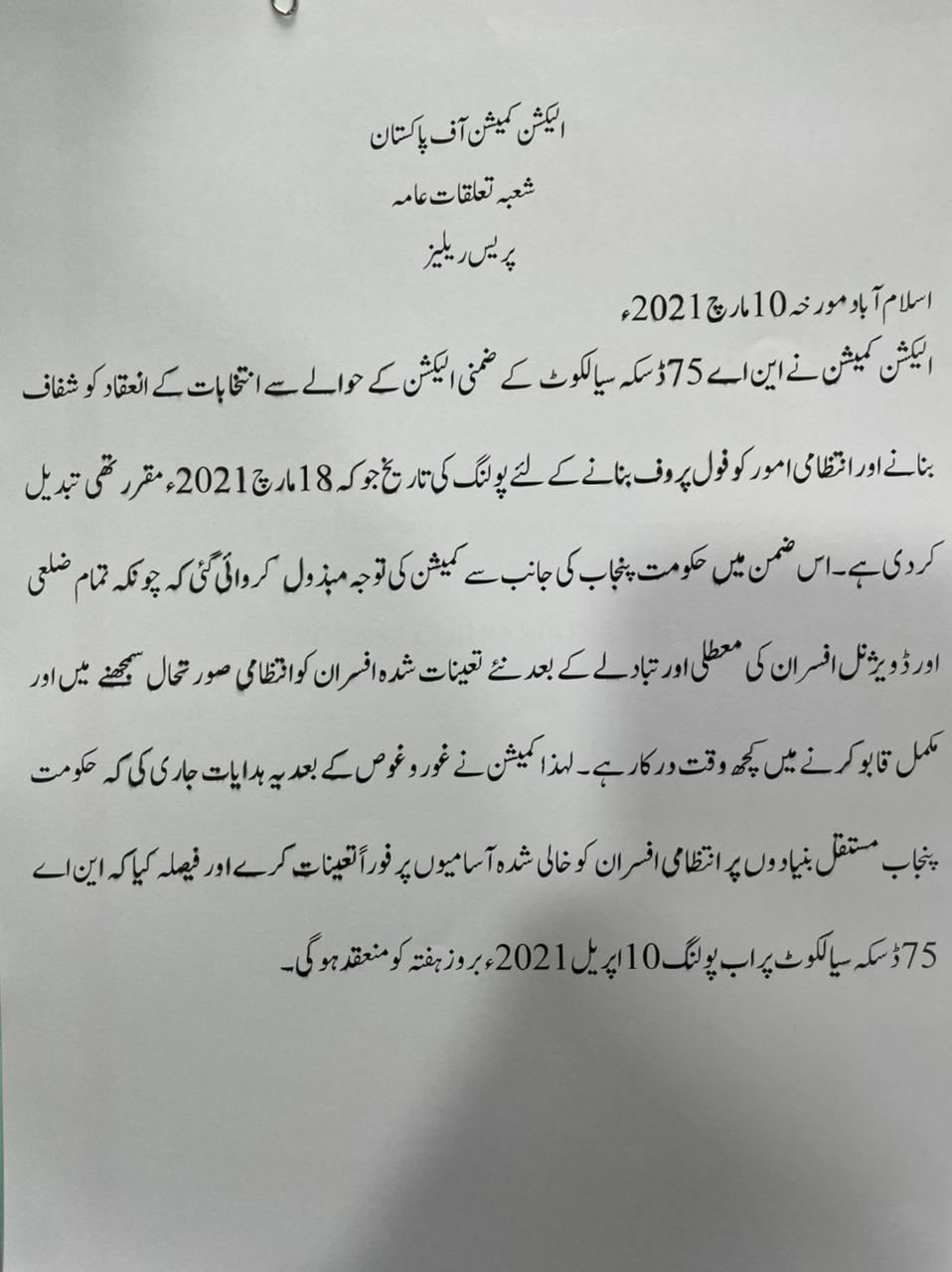 PHOTO: EXPRESS
Read more: SC declines to suspend ECP decision on Daska re-polling
Earlier order
The electoral body had earlier declared the by-poll held on February 19 in the constituency as void and ordered a fresh election on March 18.
The ECP issued a short order, signed by Chief Election Commissioner (CEC) Sikandar Sultan Raja and four commission members, Justice (retd) Altaf Ibrahim Qureshi, Justice (retd) Mrs Irshad Qaisar, Nisar Ahmed Durrani and Shah Muhamad Jatoi.
"This Commission in exercise of powers under Article 218(3) the Constitution read with section 9(1) of the Elections Act. 2017, declares the poll held on 19.02.2021 in the subject constituency (NA-75, Sialkot-IV) as void and orders fresh poll/re-poll in the entire constituency on 18th March," it said.
The order was issued after hearing of a case filed by Syeda Nosheen Iftikhar, the Pakistan Muslim League-Nawaz (PML-N) candidate in the by-election for verification of 23 missing polling stations' results. Ali Asjad Malhi was the candidate of the ruling Pakistan Tehreek-e-Insaf (PTI).
The ECP said the election in the constituency had not been conducted in a transparent manner, incidents of murders, firing and injuries, bad law and order situation and other circumstances led to the whole process being doubtful.