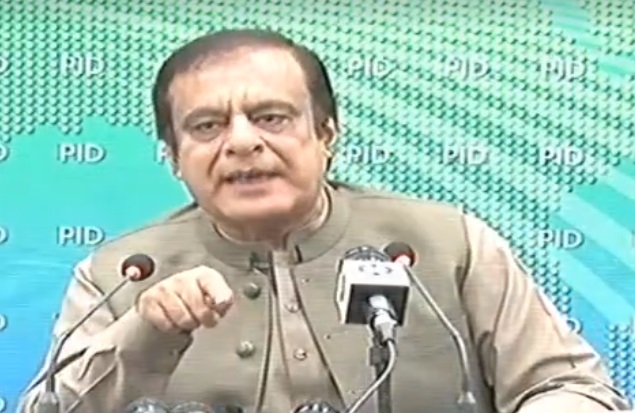 ---
ISLAMABAD:
Minister for Information and Broadcasting Senator Shibli Faraz said on Sunday that the opposition parties united under the banner of the Pakistan Democratic Movement (PDM) want to reestablish their footing in Pakistan's politics to make more money and fulfill their vested interests.
"The opposition parties under the PDM want to bring the incumbent government under pressure," Shibli said, adding, "but Prime Minister Imran Khan won't accept any pressure or be influenced [by them]."
The minister's remarks came as he addressed a presser at the Press Information Department (PID) in Islamabad a day after the premier won the vote of confidence from the parliament with overwhelming majority.
Shibli added, "[PM] Imran Khan and his party believe in the politics of ideology and will continue to walk the same path."
Read Govt bounces back after Senate shock as PM wins trust vote
The Pakistan Tehreek-e-Insaf (PTI) leader said that the reason PTI was still functioning was because the party never gave up its ideology for petty gains.
Shibli observed that the party continued to receive the mandate of the masses due to its ideology.
On the other hand, he added, people rejected the ideologies of the Pakistan Peoples Party (PPP) and Pakistan Muslim League-Nawaz (PML-N), and reduced their hold to one province each.
Today, he maintained, the PTI is a representative of the whole of Pakistan while other political parties were nowhere close to that.
"We are facing opposition from those who do the politics of their interests," he said, adding that, "These people destroyed the [country's] institutions, values, society and democracy."
Read more PTI delegation led by Pervez Khattak meets ANP leaders
The minister asked how representatives like them would protect the rights of the people in the parliament and legislate against their own interests.
"For them, politics and votes are a way for business and gathering likeminded people for the same purpose," he remarked.