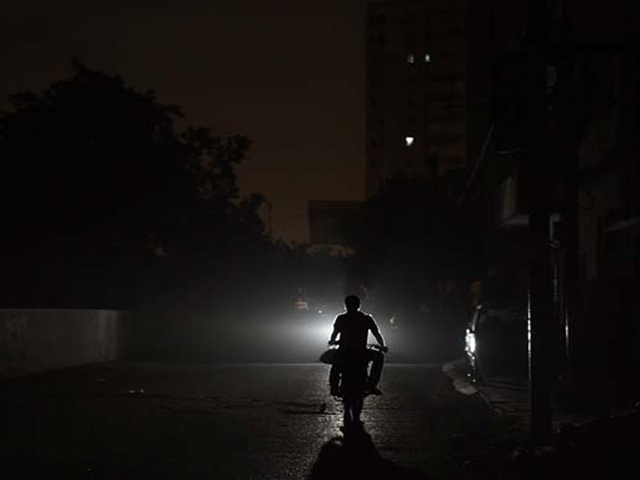 ---
ISLAMABAD:
The Power Division has recommended to a cabinet committee to terminate the services of the Central Power Generation Company (CPGCL) Chief Executive Officer (CEO) Hammad Amer over a countrywide power breakdown in January, caused by the negligence of the company.
"Accordingly, it proposed that the Board of Directors (BoD) may relieve Mr Hammad Amer… of his duties as the CEO with immediate effect by termination of his contract," the Power Division stated in its recommendation to the Cabinet Committee on Energy (CCoE), scheduled to meet on Thursday (today).
500kV Guddu Shikarpur Circuit No 2 tripped on January 9 at 11:41pm. This happening was followed by the tripping of 500kV Guddu Muzaffargarh and the Guddu DG Khan transmission lines, causing a countrywide power system breakdown.
Later two inquiries were launched into the incident on the direction of the Power Division.
The first inquiry – undertaken by the board of the Central Power Generation Company Limited (Genco-II) – was mandated to probe into causes of the tripping incident at the TPS Guddu, which resulted in the cascade tripping of the grid.
The second inquiry was ordered by the board of the National Transmission & Despatch Company (NTDC). The NTDC also conducted their internal inquiry. The Power Division has now submitted a comparative statement to the CCoE, encapsulating recommendations of the three inquiry reports.
All the three inquiry reports clearly establish that the Guddu Power Complex was the triggering point and cause of total power system collapse.
The collapse was primarily due to violation of the standard operating procedures (SOPs) with regard to maintenance and operation. The technical staff was conducting operations without following the SOPs.
According to the reports, the technical staff was involved in repair and energization. The reports had also held the plant manager, his assistant, the DM and the APMO responsible.
The CEO of the CPGCL Guddu had been directed to take disciplinary action against the persons found responsible and to intimate the outcome of the action to the Power Division within 20 days.
The Power Division said the CPGCL Board of Directors may be mandated to the settlement as per the provisions of service agreement related to premature termination as per agreement.
The reasons for the resultant cascade failure of the transmission network had also been probed. The findings established that the NTDC's protection scheme was partially and poorly implemented. Most of it was non-operational.
The inquiry committees recommended short, medium and long term measures to avoid complete breakdown in order to avoid huge national loss in future.
In this regard, the NTDC board chairman was requested to formulate a committee to oversee the implementation of the recommendations of the previous inquiry reports as well as the report of the current committee in a comprehensive manner.
The Power Division has proposed to the CCoE to approve recommendations of the inquiry committees.
COMMENTS
Comments are moderated and generally will be posted if they are on-topic and not abusive.
For more information, please see our Comments FAQ