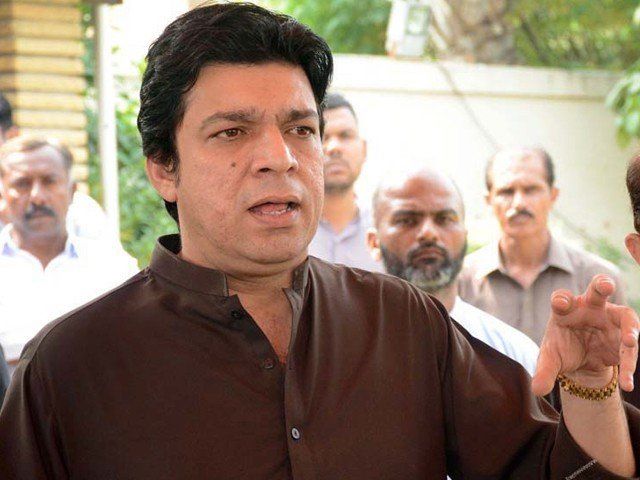 ---
ISLAMABAD:
The Islamabad High Court (IHC) has declared that it could not disqualify Federal Minister for Water Resources Faisal Vawda after his resignation from the National Assembly seat.
The court has, however, directed the Election Commission of Pakistan (ECP) to decide the matter of submission of allegedly false affidavit by Vawda along with his nomination papers for the July 2018 polls.
An IHC single judge bench, presided over by Justice Aamer Farooq, issued on Wednesday a 13-page order after hearing a petition seeking disqualification of Vawda for allegedly lying about his dual nationality in his nomination papers.
Read: Faisal Vawda misses disqualification case hearing again
When the bench resumed hearing of the petition, Vawda's counsel said his client had already handed in resignation from his NA seat "and thus the case against him has become ineffective". He also submitted a copy of the resignation letter.
Interestingly, Vawda's resignation from the National Assembly coincided with his participation in the Senate election from a general seat of the Sindh province on the ruling PTI's ticket.
The petitioner's counsel Jagangir Jadoon, however, contended that despite submitting his resignation Vawda is still a lawmaker as the National Assembly speaker has not yet accepted his resignation.
Read more: Petition filed in ECP for Vawda's disqualification
He said in the past a number of lawmakers submitted their resignations but later rejoined the house as the speaker did not accept their resignations. "Vawda has cast his vote in the Senate election today [Wednesday] and we don't know whether he handed in his resignation today or earlier," Jadoon said.
The petitioner said the case could not be declared ineffective just because Vawda is no longer a Member of National Assembly. He said the issue is that he lied in his nomination papers for the 2018 election and has thus ceased to be Sadiq and Ameen [truthful and trustworthy] under Article 63 of the Constitution.
"Faisal Vawda on June 11, 2018 claimed that he had renounced his US citizenship but according to a certificate he renounced the citizenship on June 25 after the Election Commission of Pakistan (ECP) accepted his nomination papers," the advocate said.
After hearing arguments of both sides, the IHC reserved its verdict, which was unveiled later.
The order stated that the minister had apparently submitted an affidavit to the ECP comprising a false statement regarding his dual nationality. The court said there are consequences of submitting false statements by a lawmaker in light of the judgments of the Supreme Court of Pakistan.
The ECP is also hearing a plea seeking Vawda's disqualification. On February 23, a tribunal of the Sindh High Court (SHC) declared Vawda eligible to participate in the Senate polls while rejecting objections raised by a PPP candidate.
COMMENTS
Comments are moderated and generally will be posted if they are on-topic and not abusive.
For more information, please see our Comments FAQ