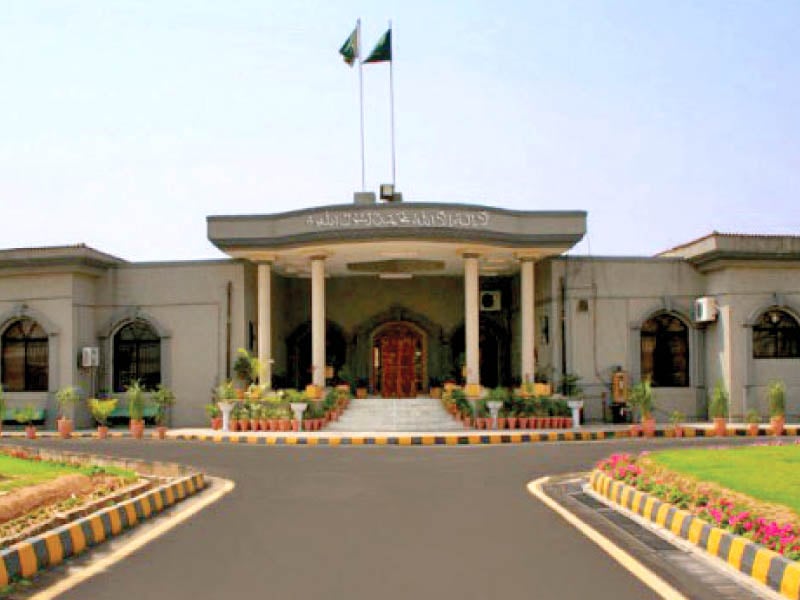 ---
ISLAMABAD:
The Islamabad Bar Council (IBC), the High Court Bar and the District Bar have strongly condemned the February 8 attack on the Islamabad High Court (IHC) on Friday.
They also condemned lawyers who resorted to violence and desecrated the chamber of Chief Justice Athar Minallah.
Disagreeing with the reference filed in the Supreme Judicial Council against Justice Minallah, IBC Vice-Chairman Zulfiqar Ali Abbasi said that references against all judges, including Justice Qazi Faiz Issa and Justice Shaukat Aziz Siddiqui, should be dismissed.
The IBC has also demanded the formation of a Judicial Commission or Commission of Inquiry to probe IHC vandalism case. Officials of the IHC Bar, Islamabad District Bar and IBC held a joint press conference at IHC and announced ending the strike from Saturday (today).
Abbasi said that elections will be held as per schedule, adding that our colleagues are in jail, therefore, the election campaign was not run. He added that he appreciated the decision of Justice Minallah to build a new complex.
After the incident, a series of strong actions was started against the protesting lawyers. Cases were registered against them with terrorism provisions levied while raids were also conducted at the homes of lawyers.
The vice-chairman further maintained that the decision of the football ground chambers case pending since 2018 was announced suddenly. He said that the judge should not take decisions in a state of anger.
"If one or two per cent of lawyers do something wrong, the term high handedness (wukla gardi) should not be used for the whole community," Abbasi remarked.
COMMENTS
Comments are moderated and generally will be posted if they are on-topic and not abusive.
For more information, please see our Comments FAQ