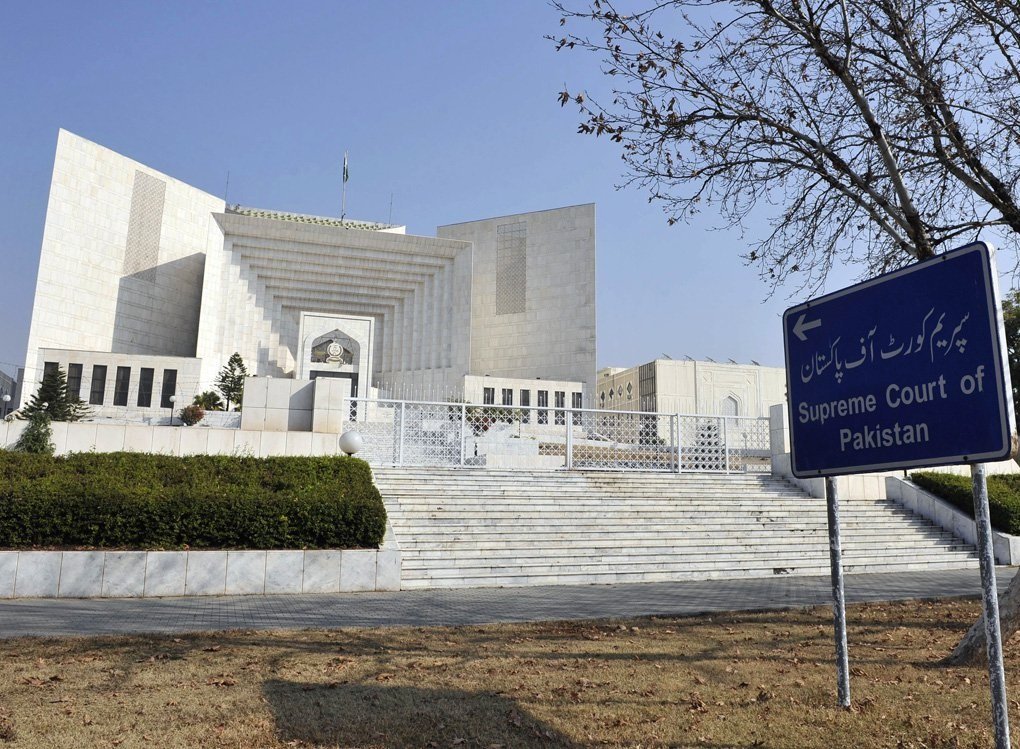 ---
ISLAMABAD:
The Supreme Court (SC) on Friday stayed the Islamabad administration from demolishing the lawyers' chambers at the capital's district courts [katcheri] till the next hearing on March 2.
The SC issued notices to the attorney general and the advocate general of Islamabad in this regard.
A three-member bench presided by Chief Justice of Pakistan Gulzar Ahmed heard the case related to the attack on Islamabad High Court (IHC) during which lawyers ransacked the high court's premises, including the IHC CJ's chambers, during a protest over the demolition of illegally built lawyers' chambers.
On February 7, the Capital Development Authority's (CDA) enforcement team and police demolished the illegal chambers and a day later, a group of lawyers entered the IHC premises, angrily chanting slogans against the judiciary and the CDA.
The mob later barged into the IHC's Chief Justice Athar Minallah's office where he was present. Groups of lawyers also forced other judges out of their courtrooms.
Expressing displeasure over the ransacking of the high court on February 15, Justice Minallah called for exemplary punishment to be given to lawyers involved in the attack.
Read more: Lawyers run amok in federal capital
Islamabad Bar Council had challenged the contempt of court proceedings against the lawyers.
During today's proceedings, CJP Ahmed expressed displeasure over the gathering of lawyers on the rostrum.
"The court will not come under any pressure. We were lawyers once but did not try to pressurize the court. Lawyers should not occupy public places. If you want to practice then build your own offices," the chief justice said.
The CJP added that the lawyers should respect the institution that they represent. He further said that Islamabad Bar had been involved in allotting these chambers which the lawyers deem as private property.
"Lawyers talk against the judicial fraternity after becoming a part of it," the CJP said disapproving counsels' method of making speeches through microphones.
Justice Ijazul Ahsan also inquired how the chambers were built on playgrounds and amenity plots.
Approving the appeal of the Islamabad Bar Council for hearing, the SC said that no further action should be taken till the next hearing and adjourned further proceedings till March 2.