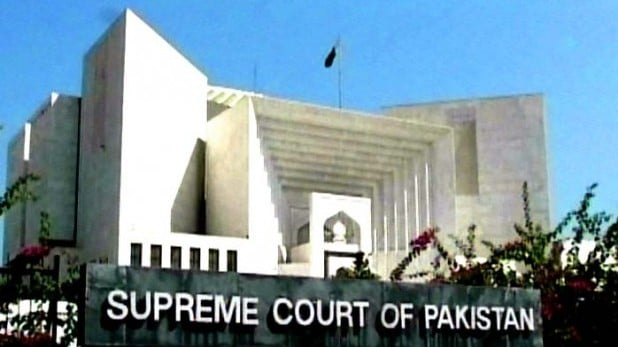 ---
ISLAMABAD:
Chief Justice of Pakistan Gulzar Ahmed said on Wednesday that it is up to the Parliament to decide whether balloting in the Senate should be open or secret.
The remarks were made by the top judge as part of a five-judge larger bench which today resumed hearing of a presidential reference seeking the court's opinion on introducing open ballot in the upcoming Senate elections.
"We will only respond to the questions that have been asked in regards to the reference; the court only has to determine whether Article 226 of the Constitution applies to the Senate elections," Justice Gulzar remarked.
Also read: SC must not provide support to govt's sinking ship: Maryam
"Every institution of the state has to perform its work while remaining under its ambit; the Supreme Court isn't an alternative for the parliament."
The senior-most judge added, "it is the parliament that will decide whether or not the voting should be secret; we will not take over the parliament's right."
He further observed that "if the Constitution allows for secret voting, the matter will be concluded [forthwith]."
Justice Gulzar further said that the court will not issue an opinion on the promulgation of the ordinance.
Also read: No provision of open ballot in constitution, says Rabbani
"In any democracy, a party, and not its leadership, is the one making the decisions. The Constitution mentions parties, not personalities."
"No one can impose their decisions as these should be made in a democratic manner. How do parties decide who to vote."
Earlier today, Pakistan Muslim League-Nawaz (PML-N) Vice President Maryam Nawaz said that the matter of open balloting in Senate polls is strictly concerned with parliament and the Supreme Court (SC) should neither become a party to it nor support the government's sinking ship'.