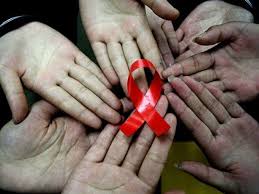 ---
KARACHI:
The Sindh health department has decided to implement new measures to curb the spread of communicable diseases. According to a statement issued on Monday, all new enrollments in Sindh's schools would be screened for tuberculosis and if a child tests positive, they would be screened for HIV/AIDS as well.
According to the statement, Sindh Health Minister Dr Azra Pechuho chaired a meeting focused on the transmission of TB, HIV/AIDS and Hepatitis B, where it was observed that the new practises would require funding.
The meeting was informed that sentinel sites, designed to be able to screen and detect 32 communicable and infectious diseases, have been set up throughout the province.
It decided that pharmacies would be directed to report to the Sindh Healthcare Commission (SHCC) and district health departments regarding counterfeit prescriptions.
According to the statement, four percent of those who have been screened for communicable diseases are missing and have not been available for follow-up screenings.
Dr Pechuho stressed the importance of tracking individuals who were missing after initial screenings.
The meeting culminated with a focus on counselling mothers, religious clergy and community elders in order to sensitise communities on HIV/AIDS, remove stigma and facilitate treatment.
Published in The Express Tribune, February 23rd, 2021.
COMMENTS
Comments are moderated and generally will be posted if they are on-topic and not abusive.
For more information, please see our Comments FAQ