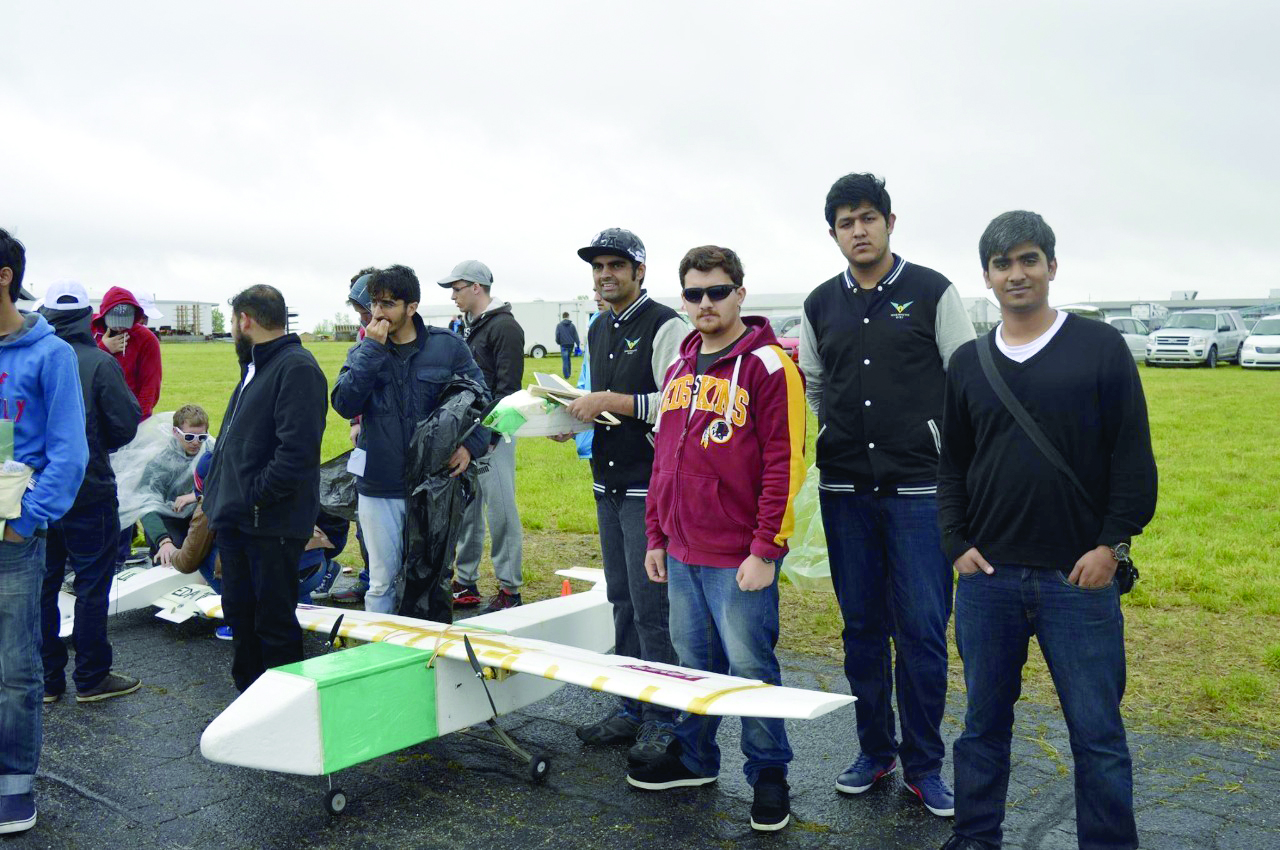 ---
SWABI:
A team of students of Ghulam Ishaq Khan Institute of Engineering Sciences and Technology (GIKI) has secured second position at the proposal level in the international aviation industry students' competition in USA.
The team comprising 40 students from different departments of the university had submitted a proposal to design an unmanned aerial vehicle (UAV) utilizing all local resources from aircraft design to airframe manufacturing. The aircraft will be designed to fly in harsh wind conditions and fly and land on rough surfaces.
The team named Invictus has fetched 2nd position at the proposal level.Team Invictus has been the sole representative of Pakistan in the AIAA DBF (Design/Build/Fly) Competition for the past 10 years.American Institute of Aeronautics and Astronautics (AIAA) DBF is an international remote controlled aircraft competition sponsored and organized by the Cessna Aircraft Company, and Raytheon Missile Systems. Every year, hundreds of engineering institutes end their proposals, out of which this year only 115 proposals were accepted.
Teams from all 5 continents take part, including many world-renowned engineering institutes, such as MIT, UC Berkeley, and Stanford. Each team is then required to design and manufacture an electric powered remote controlled aerial vehicle which fulfills the annually changing mission statement.
A 60-page technical report is submitted by each team followed by the fly-offs that take place alternately in Kansas and Arizona.
"We wanted to participate in the competition of American Institute of Aeronautics and Astronautics (AIAA) so they asked us to designand build an aircraft on which we submitted our proposal which fetched the 2nd position. The next stage is the implementation. Our aircraft is ready to fly and we are testing it," said head fabrication Shakir Muhayudin while talking to The Express Tribune.
Published in The Express Tribune, February 22nd, 2021.