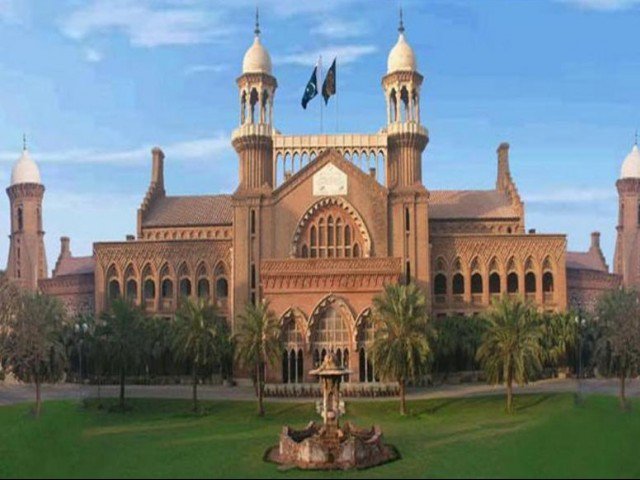 ---
LAHORE:
Lahore High Court (LCH) Chief Justice Muhammad Qasim Khan directed the law officer to clear before the court whether the Anti-Corruption Establishment (ACE) or the local police will register FIRs against top cops for allegedly occupying the land of Evacuee Trust Property Board (ETPB).
The province's top judge Qasim Khan was hearing a petition wherein the petitioner claimed that Elite Force occupied his 72 kanals and seven marlas of land he had obtained on lease from the ETPB.
Inspector General Police Inaam Ghani, Elite officials and other officials were present in the courtroom during the hearing.
CJ Khan also summoned the ACE director general and further sought lists of those police officers who rendered their duty since the land was occupied.
"Occupying land is a criminal offence," the CJ Khan remarked. "No one could be allowed to commit such offence on ETPB land."
The petitioner's counsel advocate Asif Imran Awan implored the court that efforts were being made to hide the truth. He argued that Elite Force occupied the land depriving the petitioner of property he had obtained on lease.
He implored the court that petitioner has still not been given possession by the respondents and the order of the LHC has been disobeyed flagrantly and sarcastically and a ping pong game is being played with petitioner and the lead role is being played by the respondent commandant Elite Force.
He requested the court that the possession of the subject matter land of the main petition be restored at once to the petitioner, without any further delay and without allowing the respondents to offer any further excuse.
Published in The Express Tribune, February 17th, 2021.
COMMENTS
Comments are moderated and generally will be posted if they are on-topic and not abusive.
For more information, please see our Comments FAQ