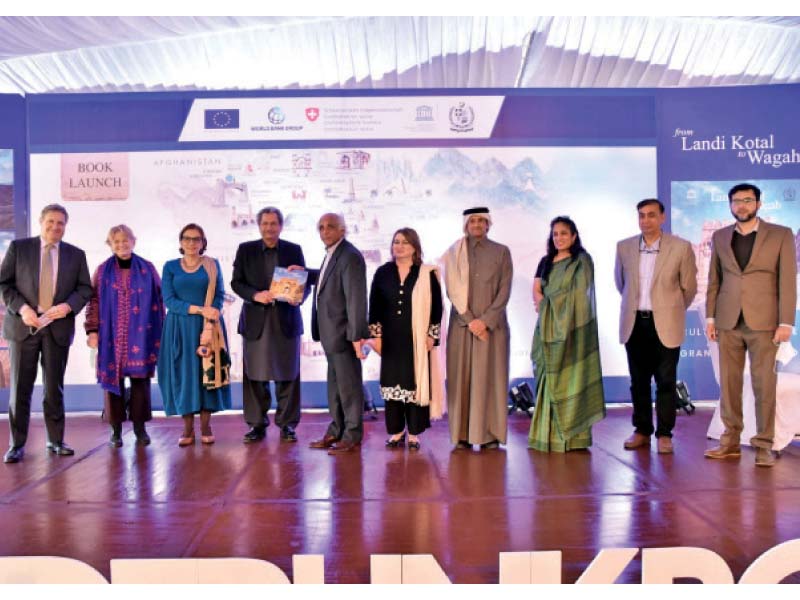 ---
ISLAMABAD:
The United Nations Educational, Scientific and Cultural Organisation (UNESCO), in collaboration with the federal government, has launched a publication titled 'From Landi Kotal to Wagah: Cultural Heritage Along the Grand Trunk (GT) Road' at the Pakistan National Council of Arts (PNCA) on Thursday.
According to a statement released, the coffee table book explores the built and intangible heritage along the GT Road in Pakistan, combining a thoroughly researched narrative with a wealth of photos that illustrate the diverse and rich panorama of this 2500-year-old historical trade road.
Over the centuries, the road has been extensively travelled by traders, pilgrims and great civilisations such as the Greeks, Turks and Mughals who left their marks, perpetuating the mythical status of this legendary road, the statement read.
It further stated that the book aims to foster tourism, promote awareness and ultimately protect the little known historic sites (largely non-Muslim) along the GT road that spans over 2400 kilometres from Bangladesh to Afghanistan.
The notification acknowledged that the publication of the book was supported by the Embassy of Switzerland, the European Union (EU) as well as the World Bank. The book is authored by Salman Rashid, a preeminent travel writer and a Fellow of the Royal Geographical Society and is richly illustrated with photographs taken by Asad Zaidi, it added.
At the book launch, UNESCO Country Representative and Director Patricia McPhillips said, "Through this book, UNESCO hoped to highlight the vast potential cultural development in various parts of Pakistan, and the pressing need to preserve and protect heritage sites, in order to further our shared cause of encouraging cultural pluralism and social cohesion."
The Swedish Ambassador Bénédict de Cerjat highlighted the rich and impressive cultural heritage of Pakistan.
Published in The Express Tribune, February 12th, 2021.