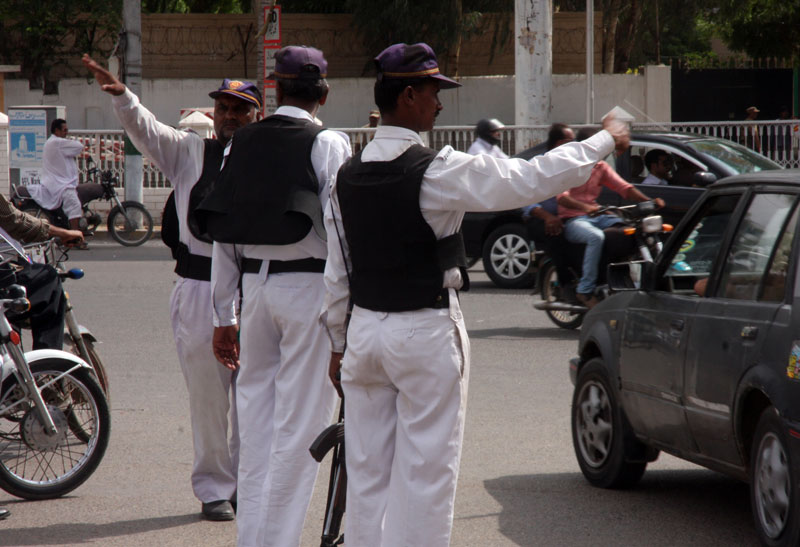 ---
RAWALPINDI:
Rai Mazhar Iqbal, the new Rawalpindi Chief Traffic Officer (CTO), has warned the wardens and the officials that misconduct on their part will not be tolerated at any cost.
After assuming the charge, the CTO delivered his inaugural address at the Traffic Headquarters on Thursday.
He urged the traffic staff to perform their duties enthusiastically. The new CTO said any traffic official found involved in corruption would be terminated from service immediately. Iqbal assured that all measures would be taken for the welfare of the force while officials performing well would be rewarded.
He said the doors of his office would always remain open for the traffic wardens.
Iqbal said the provision of services to the people in collaboration with the law enforcement agencies was their priority. He appreciated the staff for taking measures to make driving safe and enjoyable.
Followed by the address, the new CTO made a surprise visit to Faizabad, Murree Road, and Rawal Road to inspect the traffic flow.
He ordered the removal of the vehicles parked in the no-parking zone and rebuked on-duty traffic wardens for letting it happen. The CTO issued directives that the traffic staff must work hard and dedicatedly to ensure smooth traffic flow in the city. Iqbal added that the related circle officer and the sector in-charge would be held accountable if any impediments in the traffic movement were seen.
Published in The Express Tribune, February 12th, 2021.