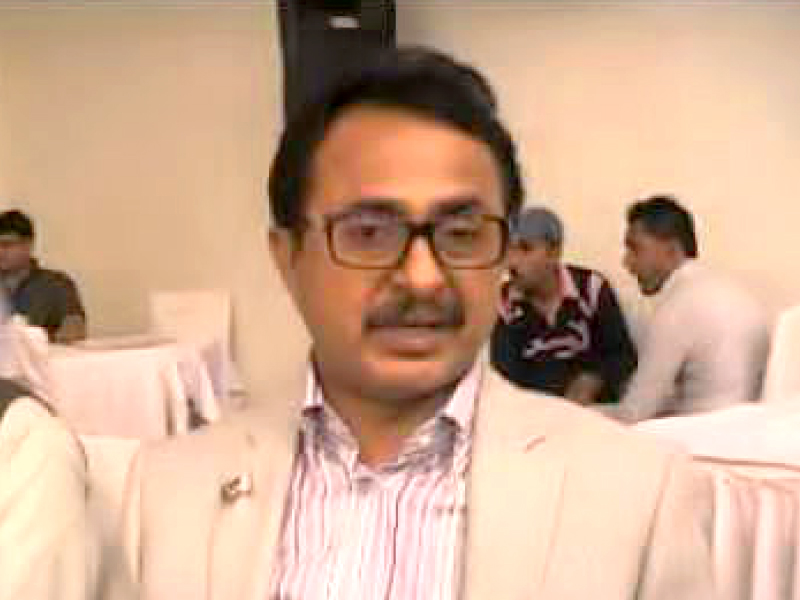 ---
KARACHI:
Opposition leader in the Sindh Assembly and Pakistan Tehreek-e-Insaf (PTI) vice-president in Sindh Haleem Adil Sheikj demanded on Sunday a judicial probe into the razing of his and his relatives' properties in Malir.
Addressing a press conference, the PTI leader maintained that his "hands are clean" and it was, in fact, the members of the ruling Pakistan Peoples Party (PPP) who were the "biggest land grabbers" in the province.
"Our lands have been leased to us. They are not illegally occupied," he said emphatically.
He accused the PPP of pursuing a political vendetta against him, and said he had the legal documents for every inch of the land owned by his family.
According to Haleem, his and his relatives' "farm houses were attacked at the CM's behest."
He alleged, "The hooligans of the PPP, riding government vehicles, attacked the farm house, looted precious goods from the farm house and deprived the woman present there of gold jewellery."
"They (the PPP) have been trying to implicate me in false cases since 2018 but always fail to prove allegations they level against me," he said. He then added that the anti-corruption department had sent a letter to the Sindh chief secretary in connection with the demolition operation on his property. But the chief secretary had concluded that the land was not under illegal occupation, claimed Haleem.
According to Haleem, the attack was a part of the "evil designs of the PPP in connection with the by-poll in Malir's PS-88 constituency."
Published in The Express Tribune, February 8th, 2021.