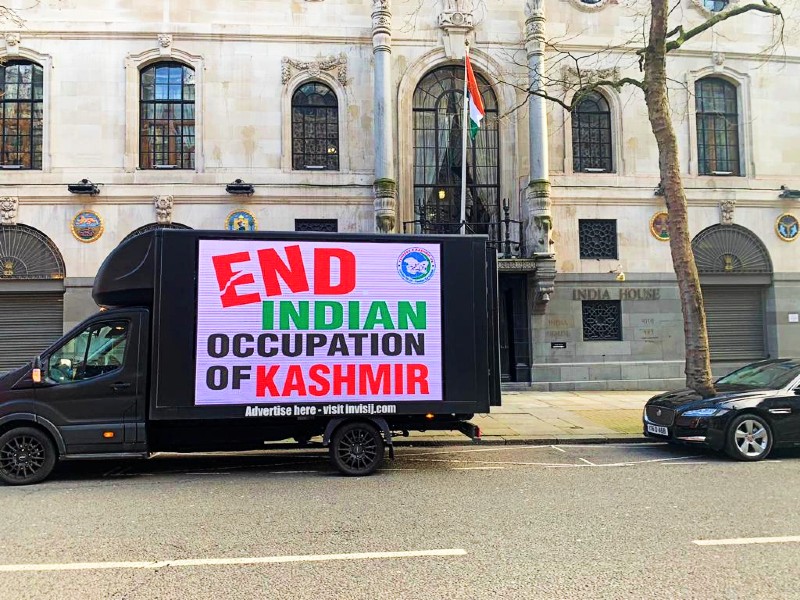 ---
LONDON:
On the occasion of Kashmir Solidarity Day, Tehreek-e-Kashmir (TeK) UK has launched the Kashmir Digital Campaign in various cities of the United Kingdom to expose Indian atrocities in Indian Illegally Occupied Jammu and Kashmir (IIOJK).
The slogans displayed on the TeK UK's digital van included "India stop genocide in Kashmir", "end Indian occupation of Kashmir", "Kashmir wants justice", "Kashmir under siege knocking at world conscience", "stop killing in Kashmir", "Indian army use rape as a weapon of war" and "Kashmiris are human without human rights".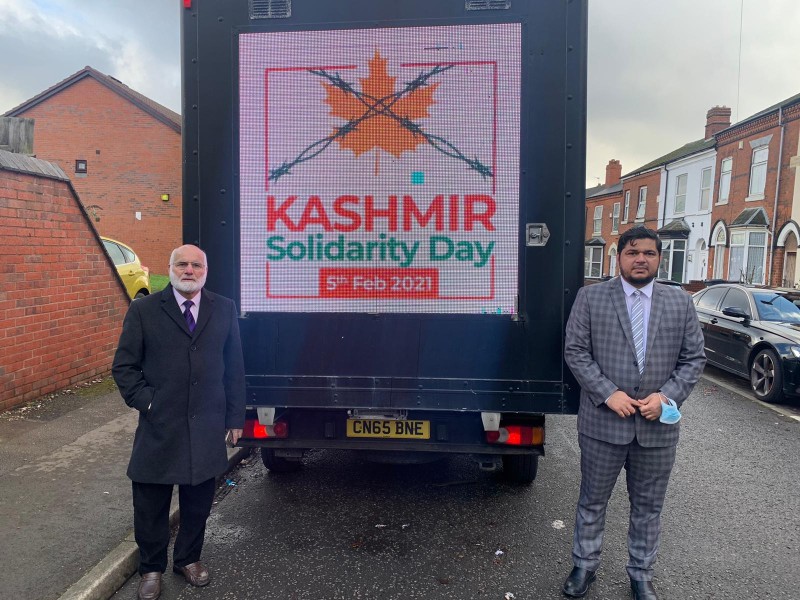 TeK UK President Fahim Kayani said that due to the severe lockdown in the UK, meetings and processions on Kashmir solidarity day were banned, but the digital van played an important role in creating awareness in the local community.
Read More: OIC panel reaffirms unwavering support to Kashmiris' just struggle
He said that the Kashmir digital van visited important places of all major cities including London and Birmingham.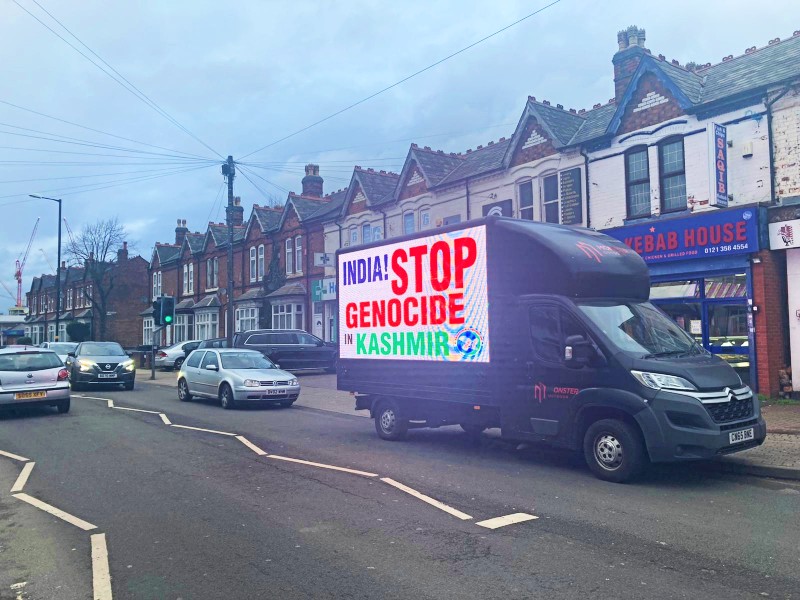 Expressing solidarity with the people of IIOJK, Kayani said: "India is trying to eliminate the Kashmir dispute at international level but New Delhi has failed to do so, because human rights are always universal but non-negotiable."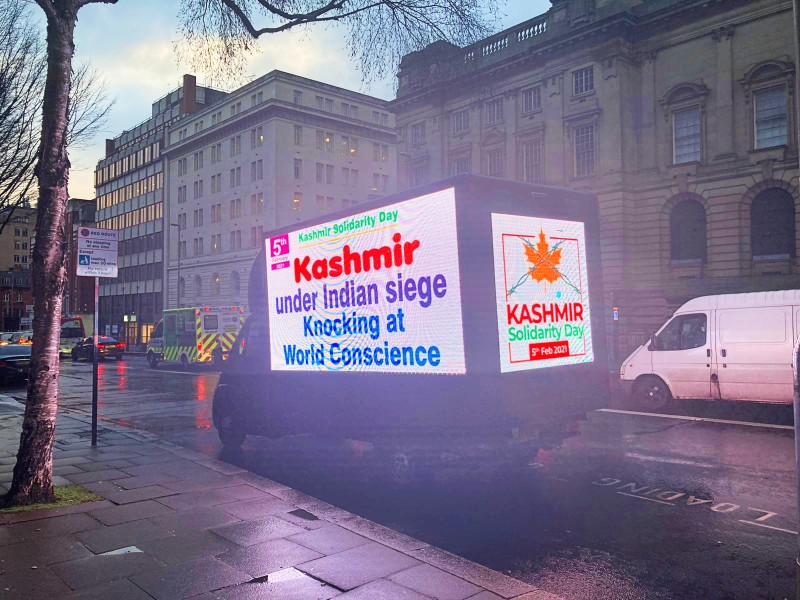 TeK Europe President Muhammad Ghalib said that they will continue the struggle till Kashmiris get their basic and fundamental right to self-determination.
The digital van also protested outside the Indian High Commission in London.