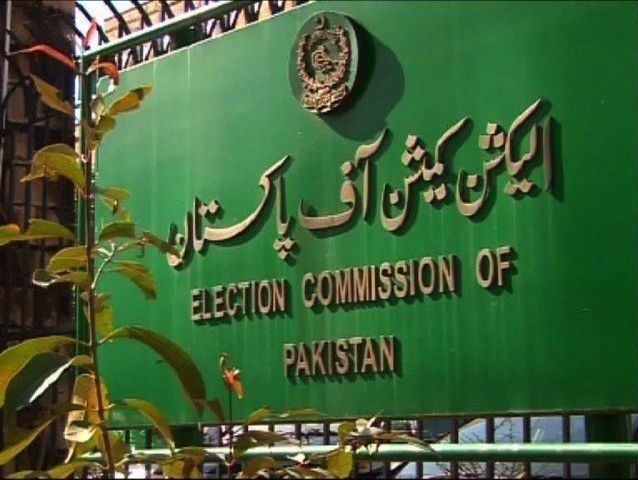 ---
ISLAMABAD:
The Election Commission of Pakistan (ECP) has announced the schedule for delimitation of village and neighborhood councils in Punjab province ahead of local government (LG) elections in the country's most populous province.
According to the schedule, the polls supervisory body will issue the initial list of village and neighborhood councils on February 8. Candidates could file their objections to these delimitations by February 23. The ECP will decide about these objections by March 10.
The ECP will issue the final notification for village and neighborhood council's delimitation on March 18.
The government on February 3 agreed to start the process of holding LG elections in Punjab and Khyber-Pakhtunkhwa soon after the election to the upper house of parliament. This was stated by the ECP while submitting a report in the Supreme Court over the status of the local governments in the country.
The top court, while taking up a set of petitions mainly by the administrator Municipal Corporation Peshawar, had asked the ECP to furnish a comprehensive reply on holding the LG polls.
ECP Secretary Dr Akhtar Nazir on Wednesday submitted the report to the SC, stating that the ECP had held two meetings with the representatives of all the provinces in respect of holding the LG elections.
It was decided to hold phase-wise elections in both the provinces, the report said.
In K-P, it is proposed that the process regarding the first phase of LG elections will start from Feb 12 and polling will be held on April 8, while the second phase will start from March 25 and polling will be held on May 29.
About LG polls in Punjab and Balochistan, the report stated that the matter would be taken up in a meeting to be held on February 11.
Both the federal and provincial governments as well as Attorney General for Pakistan Khalid Javed Khan, will look into the objections of both the provincial governments against the delimitation process on the basis of provisional results of the Population Census 2017.
COMMENTS
Comments are moderated and generally will be posted if they are on-topic and not abusive.
For more information, please see our Comments FAQ