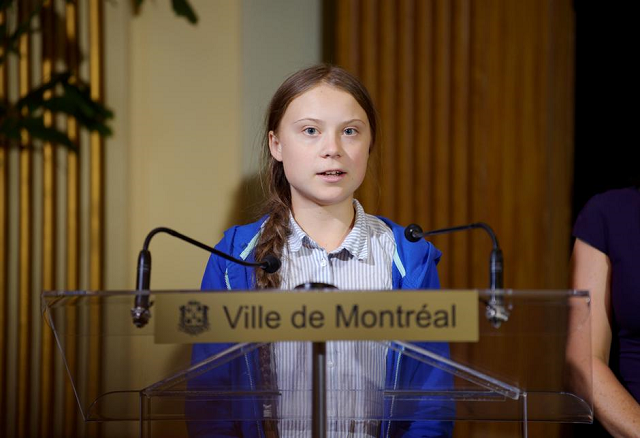 ---
Global environmentalist Greta Thunberg is being accused of "criminal conspiracy and promoting enmity on grounds of religion" in a case filed by the Delhi Police today over her tweets on the farmers' protest in India, reported NDTV.
According to reports, Delhi Police has charged an FIR against Thunberg with Section 153A and Section 120B of Indian constitution.
Thunberg's tweet came in support of the protests near Delhi against farm laws and are among the posts that have drawn international attention to the farmers' agitation that began late-November.
Her first tweet came soon after pop star Rihanna highlighted the issue. "We stand in solidarity with the #FarmersProtest in India," wrote Thunberg, sharing the CNN story Rihanna shared about the protests and the government restricting Internet near protest sites.
On Wednesday, the Ministry of External Affairs (MEA) India had released a statement saying, "Before rushing to comment on such matters, we would urge that the facts be ascertained, and a proper understanding of the issues at hand be undertaken. The temptation of sensationalist social media hashtags and comments, especially when resorted to by celebrities and others, is neither accurate nor responsible."
The MEA added, "We would like to emphasise that these protests must be seen in the context of India's democratic ethos and polity, and the efforts of the Government and the concerned farmer groups to resolve the impasse."
This statement came after unwarranted comments were made by foreign individuals and entities amid the farmers' protest in India.
Have something to add to the story? Share it in the comments below.