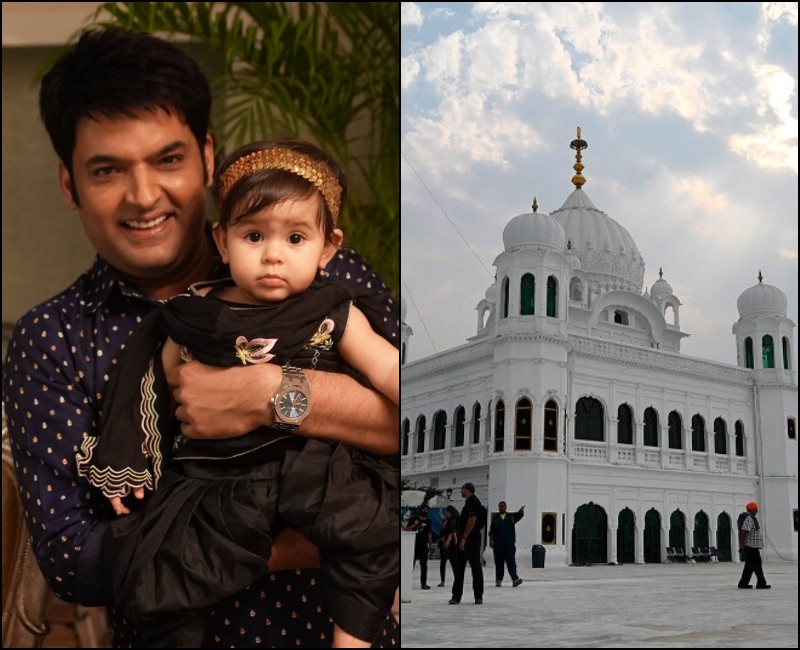 ---
Indian comedian Kapil Sharma is on a short break from The Kapil Sharma Show after its creators announced it will be going off-air temporarily. It had been reported that the Sony TV talkshow would be revamped during this time. A source told The Indian Express that the comedian will return to the screen after a few weeks.
However, taking to his Twitter on Thursday, Sharma conducted a Q&A session with his fans to answer their queries during his escape. And to the surprise of many, when a fan asked him why he really took off from the show, Sharma confirmed that it was, "Because I need to be there at home with my wife to welcome our second baby."
It seems that congratulations are in order for the personality. But that's not all. When a Pakistani fan asked him if there's any chance he will be visiting Pakistan in the future, Sharma said, "I want to visit Shri Kartarpur Sahib.. let's see when."
Following this, many likeminded fans flocked to his Twitter thread, ready to welcome him to their country. "I hope you can come to Pakistan soon," wrote one user. "We will always welcome you in Pakistan, we love you Kapil Sharma," added another.
"You are the most popular person in Pakistan," commented a netizen. "Welcome to Pakistan, very lovely bhaijaan," continued an overexcited fan.
Moreover, many praised Sharma for taking a paternity leave from his show to be there for his wife during this time. "It's great to see prominent men announcing paternity breaks. The snide remarks aimed at them are proof of the discomfort caused by anyone disrupting the patriarchal status quo. Every kid needs an involved Dad. Best wishes to @KapilSharmaK9," tweeted the author of The Adventures of an Intrepid Film Critic. "Thank you!" wrote Sharma in response.
Speculations about Sharma's wife being pregnant had surfaced earlier and some reports had claimed that was the reason the show went off-air to begin with. But nothing had been confirmed. "Kapil Sharma's wife Ginni Chatrath is pregnant and their second baby is due next month," The Indian Express had quoted a source as saying.
Originally, The Kapil Sharma Show had launched in 2016. A year later, comedian Kapil Sharma had fallout with Sunil Grover and Ali Asgar and the show went on a break in 2017.
Have something to add to the story? Share it in the comments below.
COMMENTS
Comments are moderated and generally will be posted if they are on-topic and not abusive.
For more information, please see our Comments FAQ