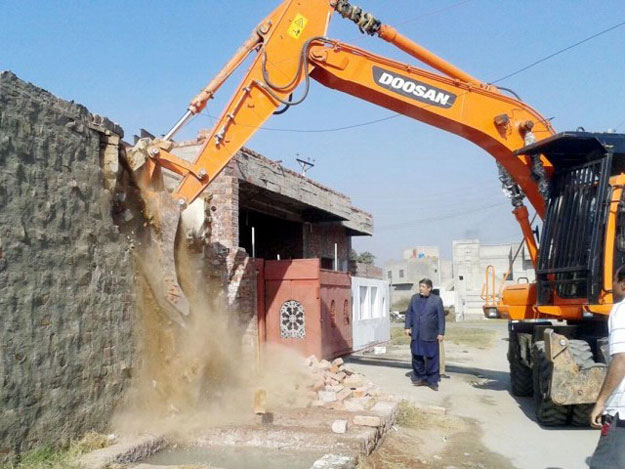 ---
ISLAMABAD:
Top bosses of the city sat together on Friday to mull action against land grabbers and encroachers.
The Capital Development Authority (CDA) Chairman Aamir Ali Ahmed chaired a high level meeting to eliminate land grabbing and encroachment on Friday.
IGP Qazi Jameelur Rehman, Operations DIG Afzal Ahmed Kauser, Deputy Commissioner Hamza Shafqaat, Operations SSP Mustafa Tanvir and CDA officials attended the meeting.
Officials of revenue department were also present in the meeting convened to take important decisions regarding the city. The meeting decided to clear encroachment from Islamabad Highway, Margala Hills and green areas was taken during the session.
Besides this, a high level committee was also devised to resolve the pending cases regarding revenue. The committee will comprise of officers of police and revenue department.
It was also decided during the session that strict action would be taken against the government officials who would be found involved in encroachment and illegal occupation of properties belonging to other people.
Special check points of police and CDA will be setup to protect the areas allocated for forests from encroachment.
Upon the special directions of CDA chairman, the administration of the authority took action against encroachment in zone three on Friday. CDA retrieved its land Malpur forest area.
Three different illegal constructions on the occupied land were demolished at the occasion. CDA and police took part in the action against encroachment.
CDA chairman said that the process of actions against the encroachment will continue without any break.
COMMENTS
Comments are moderated and generally will be posted if they are on-topic and not abusive.
For more information, please see our Comments FAQ