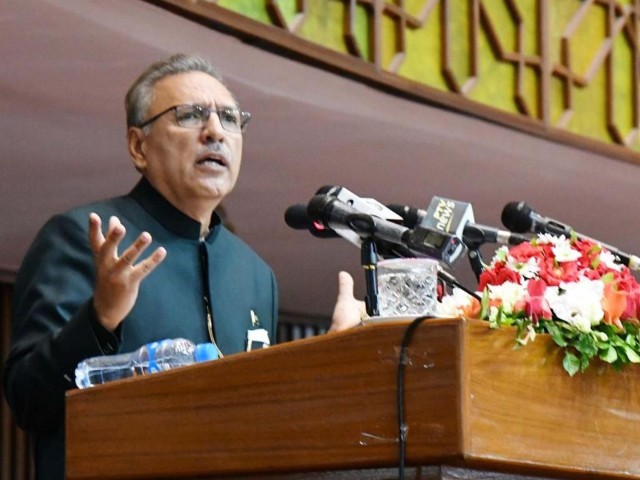 ---
ISLAMABAD:
President Dr Arif Alvi said on Friday expressed hope that expatriate Pakistanis will be able to cast votes electronically.
Overseas Pakistanis are key stakeholders in the development of the country and it is important that they are taken on-board in the decision making and policy making process, he said during a meeting with PM's Adviser for Parliamentary Affairs Dr Babar Awan.
President Alvi and Dr Awan discussed the overall situation including parliamentary performance and steps to bring electronic voting system in the country as well as steps to enable overseas Pakistanis to cast their votes in the polls.
Awan said electronic voting system will pave the way for the most transparent elections in the future. He said that electoral reforms are being carried out in accordance with the manifesto of the current government and the wishes of the people.
He expressed hope that development of an electronic voting system will enable overseas Pakistanis to cast their votes and pave the way for them to be a part of the electoral process.
COMMENTS
Comments are moderated and generally will be posted if they are on-topic and not abusive.
For more information, please see our Comments FAQ