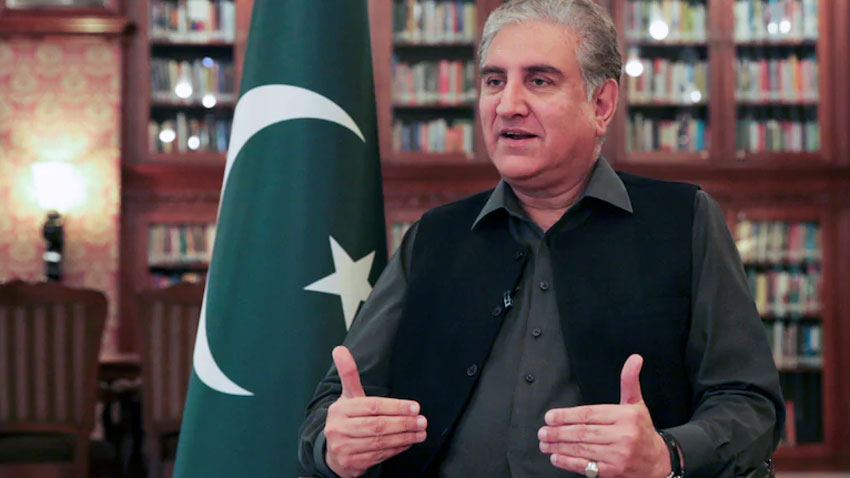 ---
ISLAMABAD:
Foreign Minister Shah Manhmood Qureshi, while terming the Pakistan's relationship with the UAE a special one, acknowledged that the UAE and its leadership steadfastly stood by Pakistan in the times of need.
Qureshi received the Ambassador of the United Arab Emirates (UAE) to Pakistan Hamad Obaid Ibrahim Salem Al Zaabi, non-resident Ambassador of Kosovo to Pakistan Ilir Dugolli and the EU ambassadors at the foreign affairs ministry on Wednesday.
According to a Foreign Office statement, in his meeting with Al Zaabi, Qureshi stressed that the relationship benefitted from the warm sentiments between the leadership of the two countries, as well as the strong people-to-people contacts, rooted in shared faith, values and culture. "Pakistan always accorded paramount importance to its fraternal ties with the UAE," he said.
The foreign minister underscored the importance of frequent high-level visits from both sides, which provided impetus to deepening and diversifying the bilateral relations. He added that he looked forward to enhancing high-level engagements with the UAE, as soon as the global health situation improved.
Also read: FM Qureshi discusses Pakistani diaspora's travails, bilateral relations with UAE counterpart
According to the statement, Qureshi appreciated the UAE's support for Pakistan's pavilion at the Expo-2020, which would be held later this year. The pavilion at the largest exhibition ever staged in the Arab world, would showcase Pakistan's culture, investment opportunities and tourism potential.
The UAE ambassador hailed the strong UAE-Pakistan relations and pledged to work towards further strengthening and diversifying them in all sectors for the benefit of the peoples of the two countries. He acknowledged the positive contribution of Pakistani diaspora towards the development of the UAE.
Also read: Pakistan committed to forging closer cooperation with UAE: Qureshi
In a separate statement, the Foreign office strengthening of bilateral relations, particularly in the areas of trade, education and culture, remained the focus of the discussion between Foreign Minister Qureshi and Kosovo's ambassador.
In another statement, the Foreign Office said that Qureshi hosted a working luncheon for ambassadors from the European Union (EU) countries. It was the second such luncheon hosted by Qureshi, which provided an opportunity to share plans to carry forward the bilateral relationship.
The EU ambassadors appreciated the initiative which provided an opportunity for in-depth exchange of views on areas of mutual interest. The importance of closer engagement on Pakistan-EU relations and regional and international issues was underscored, the statement concluded.
COMMENTS
Comments are moderated and generally will be posted if they are on-topic and not abusive.
For more information, please see our Comments FAQ