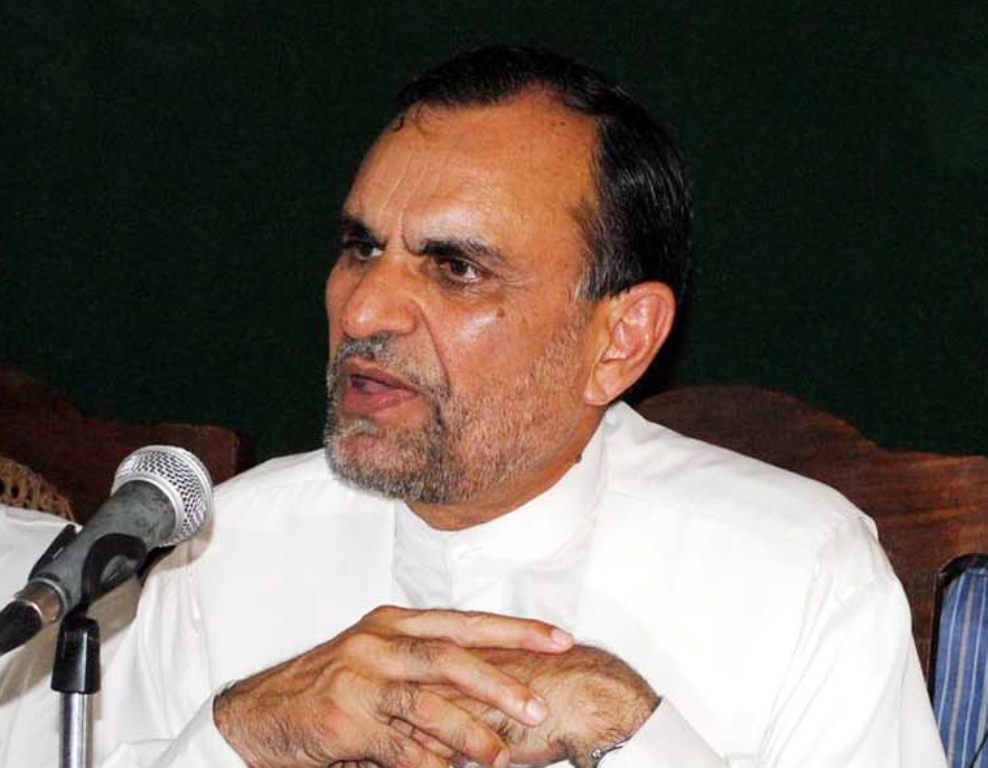 ---
KARACHI:
Railways minister Muhammad Azam Khan Swati accused the Sindh police on Saturday of facilitating encroachers who had illegally occupied the land of the Pakistan Railways (PR).
"However, we somehow managed to recover the land," he said while addressing a press conference at City Station. Swati also expressed fear that the PR would end up having the same fate as the Pakistan Steel Mills if its revenue was not increased. "Therefore, we are aiming to make the Pakistan Railways a profitable institution," he added.
According to Swati, the PR faced a loss of Rs17 billion over the past five months. Separately, while addressing the media at the office of the Karachi divisional superintendent, Swati said the railways' freight volume would be doubled very soon. "The annual freight revenue of the Pakistan Railways is Rs11 billion and it will be doubled very soon," said Swati, adding that expanding the PR's freight service was crucial for its survival. He vowed to increase the PR's freight earnings.
COMMENTS
Comments are moderated and generally will be posted if they are on-topic and not abusive.
For more information, please see our Comments FAQ