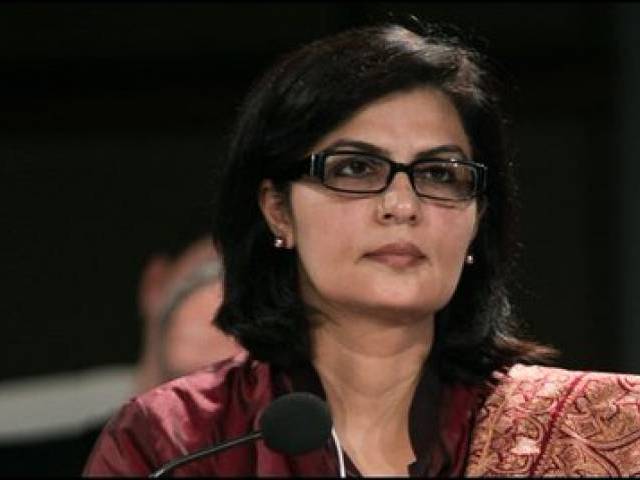 ---
ISLAMABAD:
Special Assistant to the Prime Minister (SAPM) on Poverty Alleviation Dr Sania Nashtar on Saturday urged tribal leaders to help the government teams conducting a survey of Khyber Pakhtunkhwa's (K-P) Tank and South Waziristan districts in connection with Ehsaas Programme.
During the briefing, the SAPM told the tribal leaders that the government has started a new digital survey in the K-P's southern districts for launching the Ehsaas Programme. "Survey has started in South Waziristan while in Tank 65% survey has completed," she said.
She said Tank and South Waziristan are among the most backward districts of the K-P with very high rates of child mortality, malnutrition and poverty. In order to overcome these issues, the government has expedited the process of surveying in these districts.
"The government has undertaken the survey with the help of government school teachers and is trying to complete this survey as soon as possible. This survey will enable the government to implement a number of initiatives under the Ehsaas programme to these areas," she said.
The SAPM requested the tribal leaders to help the survey teams which are visiting every house in the two districts to gather data. The government, she said, has undertaken the survey on a non-political basis so that all deserving families reap the benefit of this programme.
"The houses are being profiled using modern digital means. The survey will complete in the coming months," the SAPM added. Ehsaas is the biggest programme ever launched in Pakistan to uplift marginalized people.
It is currently an umbrella initiative of 134 policies and programmes. Some 34 agencies of the federal government and federating units are tasked to implement the programme Ehsaas addresses state capture, social protection, livelihoods and human capital development
COMMENTS
Comments are moderated and generally will be posted if they are on-topic and not abusive.
For more information, please see our Comments FAQ