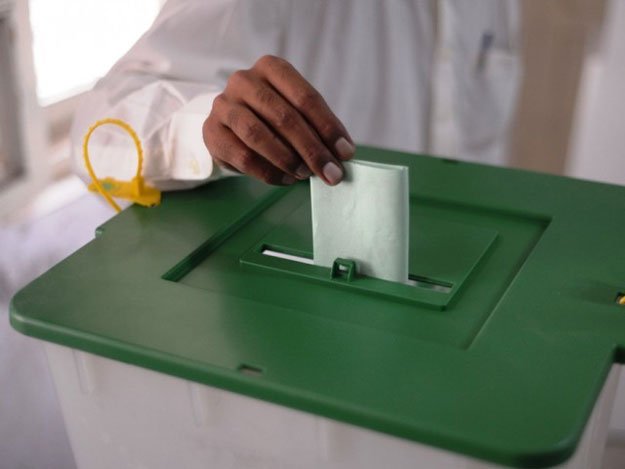 ---
ISLAMABAD:
The Election Commission of Pakistan (ECP) informed the National Assembly Standing Committee on Parliamentary Affairs that installation of bio-metric electronic voting machines for the next general elections would not be an easy task.
ECP official, while briefing the committee said that the current bio-metric machines available with the National Database and Registration Authority (NADRA) and the ATMs (automated teller machines) installed by banks were not suitable for the election purpose.
The committee, which met here with MNA Mujahid Ali in the chair, discussed a private member's bill to introduce biometric electronic voting system in the country. The ECP officials said that new machines required for the voting purpose would cost Rs30 billion, according to initial estimates.
The committee was also informed that the existing NADRA biometric machines and the existing biometric or non-biometric ATMs installed by banks lacked the quality for use in in the electronic voting process.
"Biometric electronic voting system will have to be replaced with new machines or the existing ones will have to be upgraded," an ECP official told the committee. However, he added, after 5 years, these machines would again be outdated for the purpose.
The officials also said that that the ECP was devising a comprehensive strategy to ensure a fool-proof system of electronic voting in the country. They said they would provide a detailed briefing in the next meeting. Later the committee postponed the discussion on the bill.
Earlier, at the onset of the meeting, the members expressed displeasure that they were not communicated in time. On this, State Minister for Parliamentary Affairs Ali Muhammad Khan censured the ministry staff.