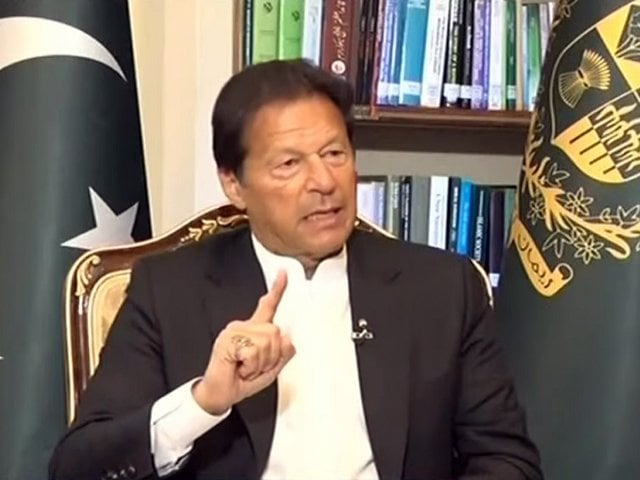 ---
ISLAMABAD:
Prime Minister Imran Khan allowed the Pakistan Democratic Movement (PDM) to protest outside the Election Commission of Pakistan, warning the opposition parties that "no breach of law will be allowed".
"If anyone desires to protest, they may, no obstacle should be put in the way of demonstration," said the prime minister on Tuesday in a meeting with Interior Minister Sheikh Rashid.
In continuation of a series of protest against the government and a demand for its ouster, the PDM, an 11-party alliance of opposition, had announced the protest in front of ECP on January 19.
To deal with the demonstration and other security issues, the election commission convened a meeting on Wednesday (today) to work out a plan of action related to the protest of the opposition.
During the course of meeting, the Interior minister apprised the premier about his meeting with the protesting members of Hazara community in Quetta who staged a sit-in with coffins against the brutal slaughtering of eleven colliers in Machh area of Balochistan.
On the directives of the prime minister, Rashid had visited Quetta on Monday and held a meeting with the representatives of Majlis-e-Wahdatul Muslimeen (MWM) who were leading the protest.
Besides, the political situation in the country also came under discussion during the meeting, according to the Prime Minister Office.
(with input from APP)
COMMENTS
Comments are moderated and generally will be posted if they are on-topic and not abusive.
For more information, please see our Comments FAQ