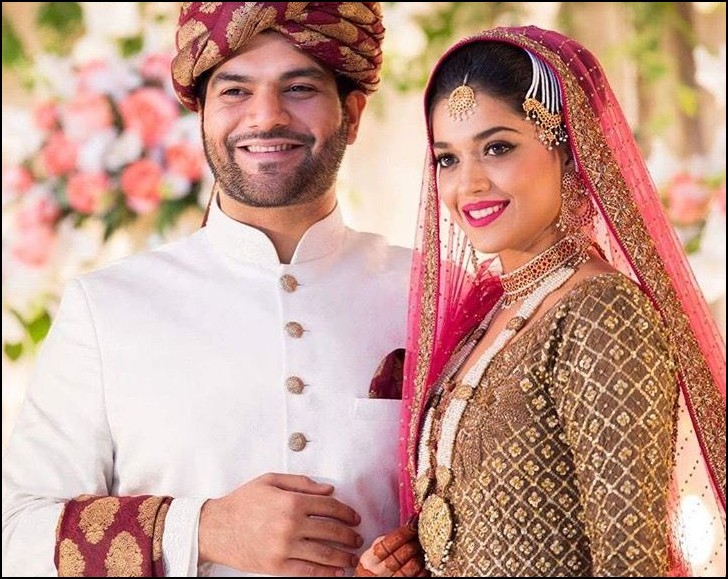 ---
Popular actor and host Sanam Jung has recently rubbished rumours of her alleged divorce circulating on social media. Dubbing them 'completely ridiculous', the actor said she and her husband Syed Abdul Qassam Jafri are 'happily married'.
Sharing a selfie with the love of her life, Jung wrote, "I would just like to clarify that there is no truth to these rumours about Qassam and I splitting up. This rumour started from a fan's comment on my Insta post and it's completely ridiculous."
"I didn't plan on posting any kind of clarification or explanation but Qassam and my family have been getting concerned phone calls almost daily about this pressing issue," she went on to add.
On the contrary, Jung continued to assure fans that "Qassam and I are happily married and are about to celebrate our 6th wedding anniversary next week. I would really appreciate if people stop posting these false rumours."
She reiterated that they have an amazing family and are looking forward to spending the rest of their lives together. "It is my sincere request to you all to not instigate such rumours and claim their truth without any factual knowledge," Jung urged.
Making sure people think before spewing venom about other people's personal lives, the host continued to add, "This is a very serious accusation at someone's family and we have all been very distressed because of this silly rumour. Please have some empathy for our families as we are real people too!"
Earlier, rumours were abuzz that celebrity couple Farhan Saeed and Urwa Hocane had amicably decided to call it quits after four years of their marriage. These were dismissed by Hocane's father Makhdoom Chaudhry, who dubbed the news fake and baseless, saying that his daughter and son-in-law were living happily, according to a media outlet.
Following this, actors Daniyal Raheal and Faryal Mehmood had to clarify that they had not parted ways, as opposed to what many on social media were adamant on conveying. "We are both going through a difficult time, hardly seeing each other [...]. I would like you to leave my marriage up to me and Daniyal," wrote Mehmood in an Insta story.
Have something to add to the story? Share it in the comments below.