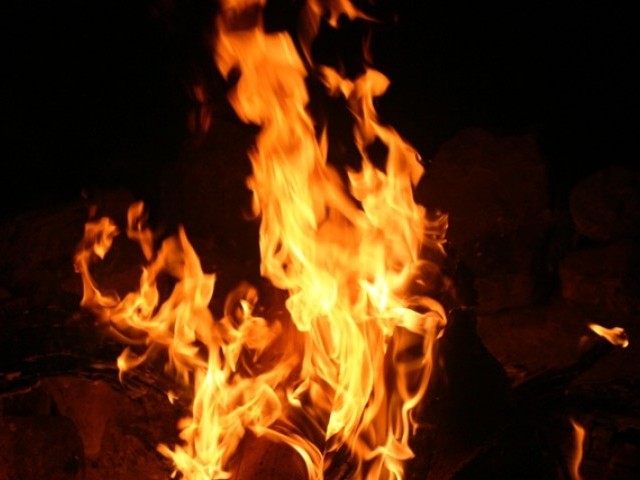 ---
An intense fire broke out in a cardboard factory in New Karachi in the wee hours Saturday, as a result of which good worth millions of rupees were reduced to ashes.
Upon being informed of the incident, police and Rangers personnel reached the site and cordoned off the area where the factory was located.
Meanwhile, area residents, who said they had called the fire department as soon as the fire erupted, found themselves on their own, struggling to contain the intensifying blaze, due to the delay in the arrival of firefighters.
According to the residents, firefighters reached the site after a delay of around 45 minutes. Saying that fire tenders were sent from Gulistan-e-Johar fire station, instead of one nearby, they lamented that the loss caused by the fire could have been minimised had the help arrived earlier.
When firefighters eventually reached the spot, one of the fire tenders soon ran out of water.
Consequently, the blaze continued to intensify until another fire tender and a water tanker arrived.
The flames were doused after a long struggle and two fire tenders and a water tanker were used in the operation. Following that, the cooling process was initaited and continued for two to three hours.
While no casualties were reported, all goods and equipment inside the factory were gutted.
The factory's building was also damaged and it is estimated that the fire caused a loss of around Rs3 million to Rs4 million.
The residents told The Express Tribune that some employees were working in the factory when the fire broke out, but they were removed safely.
They reckon that the fire was caused by short-circuit.
Published in The Express Tribune, January 3rd, 2021.
COMMENTS
Comments are moderated and generally will be posted if they are on-topic and not abusive.
For more information, please see our Comments FAQ