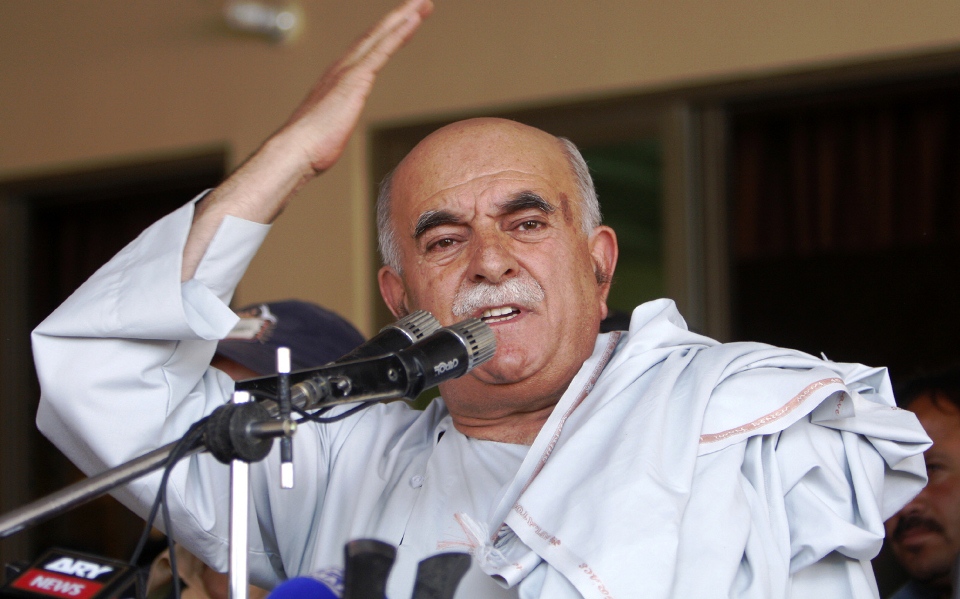 ---
LAHORE:
A Lahore sessions court has summoned Pashtunkhwa Milli Awami Party (PkMAP) chief Mahmood Khan Achakzai on December 24 over a plea seeking to book him for using 'inappropriate remarks' during the Pakistan Democratic Movement's (PDM) Lahore rally, and attempting to create unrest.
Lahore sessions court Judge Rizwan Aziz issued the summon while hearing petitioner Tanveer Irshad's plea.
The petitioner maintained that Achakzai delivered an inappropriate speech to please foreign enemies whilst also hurting the sentiments of the local citizens. Therefore, he stated, the court should promptly issue an order to register a case against him.
The PkMAP chief during the PDM rally at the Minar-e-Pakistan had apparently said that the people of Lahore had supported the British rulers along with Hindus and Sikhs.
During the gathering, the PkMAP leader had said, "Lahorites, I want you to pledge that you will fully participate in the war for the supremacy of Constitution and democracy in the country."
Following the speech, senior Punjab minister Abdul Aleem Khan said it was not acceptable to promote provincialism under the guise of politics.
In a statement, he said the PDM' leadership should take notice of Pashtunkhwa Milli Awami Party leader's statement allegedly based on enmity with Lahore and Punjab.
Expressing grief and anger over Achakzai's speech, the minister said nothing could be gained from levelling baseless accusations, as people of Pakistan would not tolerate it. "Such allegations against the 'Zinda Dilan-e-Lahore' could not be part of any progressive political thinking," he added.
Earlier in October, the PTI lawmakers had also objectEd to a speech delivered by Achakzai at the PDM's Karachi rally.
PTI MPAs Arsalan Taj and Shehzad Qureshi submitted a resolution before the Sindh Assembly, condemning what they termed 'mockery of the Urdu language' by Achakzai. The lawmakers demanded legal action.
The act of contemplating the Urdu language is in violation of the Constitution and the objective is to divide people, opined Taj.