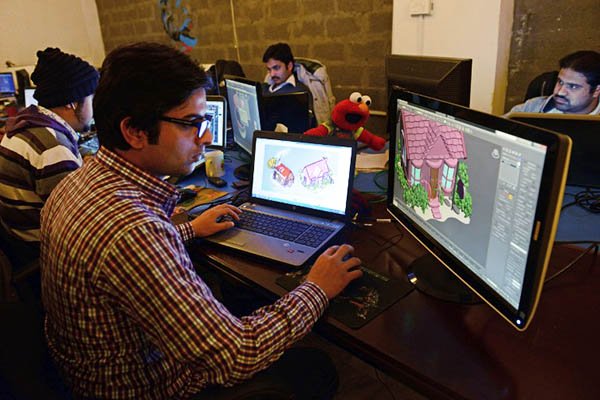 ---
Federal Minister of Science and Technology, Fawad Chaudhry, announced a special program of animation and video games to encourage young people to be part of the multi-billion dollar gaming industry.
"If you are not interested in reading and are interested in video games on the phone, be prepared. Bringing a special program of video games programming so that we can be a part of this 90 billion industry, animation, and video games certification programs will be not only a game but a game-changer for young people," he wrote on Twitter.
اگر آپ کو پڑھنے سےدلچسپی نہیں اور فون پر ویڈیو گیمز سےرغبت ہے تو تیاری رکھیں @MinistryofST ویڈیو گیمز پروگرامنگ کا خصوصی پروگرام لارہی ہے تا کہ ہم 90 ارب ڈالر کی اس انڈسٹری کاحصہ بن سکیں، Animation اور ویڈیو گیمز سرٹیفیکیشن پروگرام نوجوانوں کیلئے Game ہی نہیں Game Changer ہوں گے

— Ch Fawad Hussain (@fawadchaudhry) November 24, 2020
The gaming industry is one of the most lucrative and innovative sectors in tech today, the entire video gaming market is expected to be worth over $200 billion by 2023, according to Statista.
Govt approves social media rules expanding PTA powers
Despite the continuous growth in the gaming industry worldwide, Pakistan falls short in terms of developing video games and providing opportunities to programmers.
The new initiative will be providing animation and video games certification programs to young people in order to boost the local gaming industry.
The initiative comes timely as spending on digital video games hit a record-high $10 billion in March as people stuck at home under coronavirus lockdowns turned to gaming, reported market tracker SuperData.
Three countries that spend the most on research and development
Money spent on major console games leaped to $1.5 billion in March from $883 million in February, while spending on games played on high-performance personal computers climbed 56% to $567 million in the same comparison.
Chaudhry recently also announced a first of its kind OTT platform which will be launched soon.
COMMENTS
Comments are moderated and generally will be posted if they are on-topic and not abusive.
For more information, please see our Comments FAQ