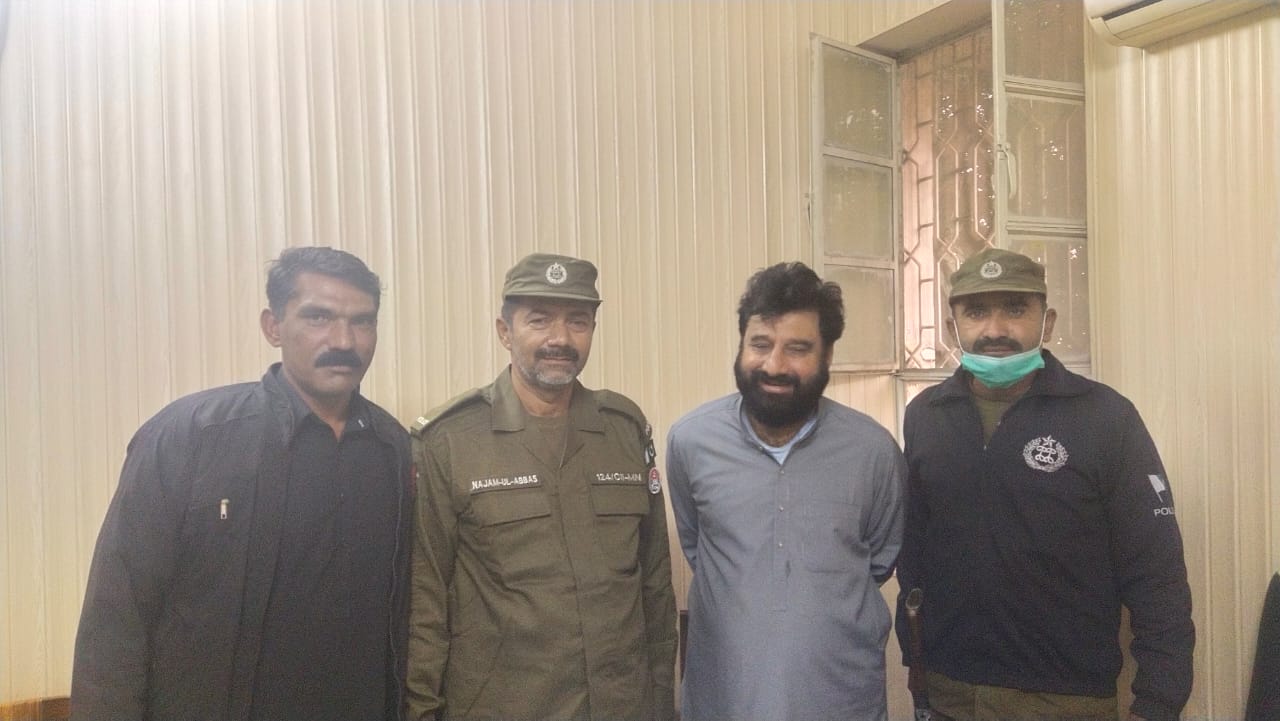 ---
MULTAN:
The Punjab Anti-Corruption Establishment (ACE) arrested former Pakistan Muslim League - Nawaz (PML-N) Member of National Assembly Ghaffar Dogar in a case pertaining to illegal possession of land, from Multan on Sunday.
The former MNA was arrested on the complaint of Multan's deputy commissioner wherein he stated that the accused had illegally occupied a piece of land measuring one kanal and one marla through a forged sale deed.
The text of the reference stated that the accused had seized the property, sold in 2001, by forging a sale deed to show it was sold in 1998.
The property was sold by Kaneez Akhtar to Bushra Sultana in 2001, according to the reference. Bushra Sultana sold it to Mazhar Javed, who later pledged the land to a local bank.
The bank filed a case before the banking court in Multan on account of a loan default and got the order for sale of land in question through an open auction.
The reference stated that Dogar prepared a fake sale deed to stop the bank auction and deprive the government of property tax and bank of revenue.
"This matter is being referred for legal proceedings against all those public officials and private persons who committed fraud," the reference added.
Slamming the arrest, PML-N's vice president Maryam Nawaz said that, "Regardless of the puppet and selected government's use of demeaning tactics, it cannot dampen the spirits, courage and morale of our workers."
جلسے پہلے بھی ہوتے آئے ہیں اور انشاءاللہ ملتان کا جلسہ بھی اپنے مقررہ وقت پہ ہوگا کٹھ پتلی اور سلیکٹڈ حکومت جتنےاوچھے ہتھکنڈےاستعمال کرلے یہ ہمارے کارکنوں کےجذبے,ہمت اور حوصلے کو پست نہیں کرسکتے عبدالغفار ڈوگر صاحب کا جرم یہی ہےکہ وہ نوازشریف صاحب کےبیانیےکا علم بلند کیےہوئے ہیں pic.twitter.com/sRImfsKJ5Q

— Maryam Nawaz Sharif (@MaryamNSharif) November 15, 2020
Referring to the PML-N MNA's arrest as a means to sabotage the party's upcoming rally in Multan on November 30, Maryam said rallies have continued to be held and the Multan rally will also be held on the scheduled date.