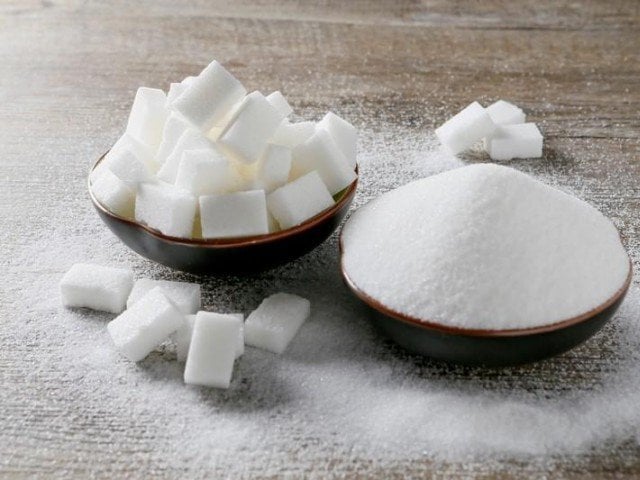 ---
LAHORE:
The sale of roughly 79,000 tonnes of sugar imported by the Trading Corporation of Pakistan has become a painful burden for the district administrations of Punjab due to its substandard quality.
According to sugar dealers and retailers, district administrations have started putting pressure on wholesale markets and large stores to temporarily suspend the sale and purchase of sugar from local sugar mills in order to boost sales of imported sugar, which has cost the country some Rs5.68 billion.
They said sales are even low on government- facilitated 'Sahulat Bazars', and added that selling the supply off would become even harder once local sugar hits the market in the next 72 hours.
Speaking to The Express Tribune, sources said the tender floated by TCP in August sought sugar of the 'medium to bold' quality in line with the standard of Pakistani sugar. But since the price for sugar of that standard was fixed at $253 per tonne, a new tender for 'fine' quality sugar was issued in place of the original.
The price for 'fine' sugar was fixed at $233 per tonne, allowing the government to pass on some relief to consumers. Sugar dealers and open market traders, however, revealed that the move has panned out far different from how the government hoped it would be received. They maintained that Pakistanis, especially in Punjab, were accustomed to stronger tasting local sugar and are not purchasing imported sugar in large quantities.
In order to maintain their profits, sugar dealers have adopted a "go slow" policy in lifting imported sugar. This has now made selling off the imported stock a challenge for the government.
According to sources, the district administration of some cities has started putting pressure on dealers to stop the sale of local sugar and encourage the sale of imported sugar.
Talking to The Express Tribune, Maqbool Ahmed, president of sugar traders association in Khanpur said that people are not interested in using imported sugar and their demand is for local sugar.
"Now the district administration has resorted to forcing traders to sell imported sugar by threatening to lodge price gouging cases against them if they don't comply," he claimed. "Instead of banning the low quality imported sugar, vendors in all markets are being coerced to sell only imported sugar at a fixed price."
According to Maqbool those not selling imported sugar are sent to jail and face a fine of R50,000. He lamented that the import of sugar was delayed by two months due to which prices increased
According to sources, sugar mill owners are worried that the district administration could round up the vehicles carrying local sugar from the sugar mills to the market for the removal of imported sugar.
If this happens, they warned, they will carry out severe protests while also approach the judiciary.
The officials in provincial food and industries departments maintain that even though the imported sugar is thinner than the locally produced sugar, its sweetness is up to the mark.
COMMENTS
Comments are moderated and generally will be posted if they are on-topic and not abusive.
For more information, please see our Comments FAQ