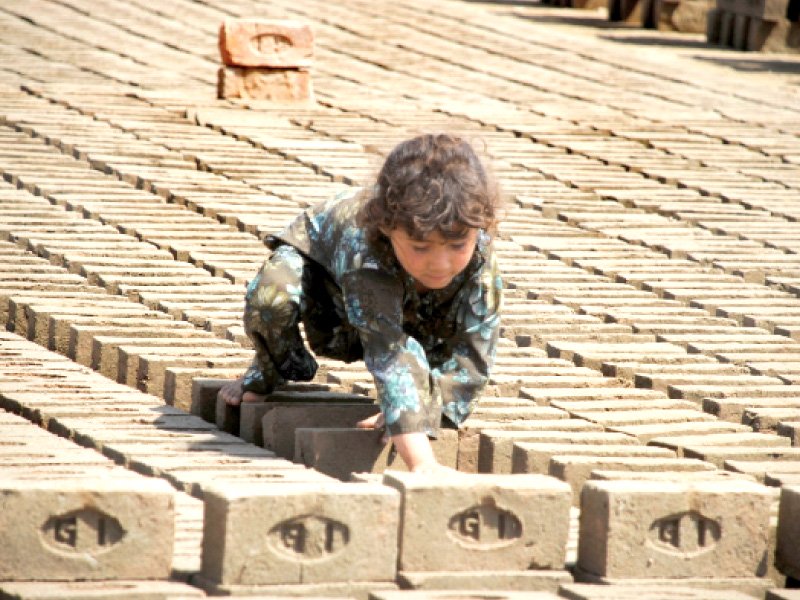 ---
KARACHI:
One of the primary reasons Pakistani children are deprived of their rights of survival, protection and development is the lack of will among policymakers to improve the situation, opined Society for the Protection of the Rights of the Child (SPARC) project manager Shomaila Muzammil on Saturday.
She expressed these views while addressing a session organised by the SPARC to discuss 'Child Rights and Role of Media' at a local hotel.
Muzammil pointed out that Pakistan had ratified the United Nations Convention on the Rights of the Child (UNCRC) in 1990 but it was not until 2017, after 17 long years, that the National Commission to monitor the state of children in the country, set up in line with the UNCRC's requirements, was made completely functional.
Along the same lines, MNA Kishwar Zehra was of the view that child protection was not one of legislators' priorities. Stating this, she called for the government to ensure the birth registration of all children, terming it their "first right."
In the absence of birth registration and data collected through it, it will be impossible to devise policies for children, she explained.
Besides, MPA Shahana Ashar regretted that Pakistan had failed on most children-related indicators of Millennium Development Goals. She added that unless drastic measures were taken, it was likely that the country would also fail to meet the requirements of Sustainable Development Goals.
Also speaking on the occasion, Sindh human rights secretary Badar Jamil Mandhro said there was a need for media to go beyond just covering the stories of violations of children's rights.
"It [media] needs to continuously remind policymakers of their duties towards children and international commitments made in this regard," he said. "Media needs to inform the masses about the government's spending on education, child health and nutrition and child protection."
He also urged the media to regularly run stories highlighting that 76 per cent of children-related laws that were not in compliance of the UNCRC needed to be corrected and then properly implemented.
Alarming numbers
Sindh Commission on the Status of Women chairperson Nuzhat Shireen noted that while Pakistan's poor ranking on global development indexes was continuously downplayed, every day newspapers were full of stories on the violations of children's rights.
"The cases of child abuse, early marriages, child trafficking for commercial and sexual exploitation and violence against domestic workers are on the rise," she observed, adding that there was also a steep rises in the cases of crimes committed by juvenile offenders.
Sharing data in this regard, SPARC media and communication manager Muhammad Kashif Mirza said approximately 47 per cent of Pakistan's population comprised children- individuals under the age of 18.
Saying that Pakistan had failed to fulfill its national and international commitments in connection with children's rights, he elaborated that the country had 22.84 million out-of-school children, the second highest in the world. He further stated that approximately 12 million children in Pakistan were subjected to child labour and a most were imperiled by occupational hazards.
Mirza said that 12 million children forced to practice child labour also included 1.2 million living on the streets.
Reiterating Shireen's statement, he said child sexual abuse, child marriages and trafficking for commercial and sexual purposes were on a rise in the country, and according to a SPARC report, eight cases of child abuse were being reported on average every day in Pakistan this year.
Moreover, he added, Pakistan has reported sixth highest number of child brides and the prevalence of malnutrition is high in the country in comparison to other underdeveloped nations.
Citing the National Nutrition Survey, he said 33 per cent children in Pakistan were underweight, 44 per cent suffered from stunted growth, 15 per cent were emaciated and 33 per cent anaemic.
Child rights activists and journalists, among others, also attended the event.
Published in The Express Tribune, October 26th, 2020.