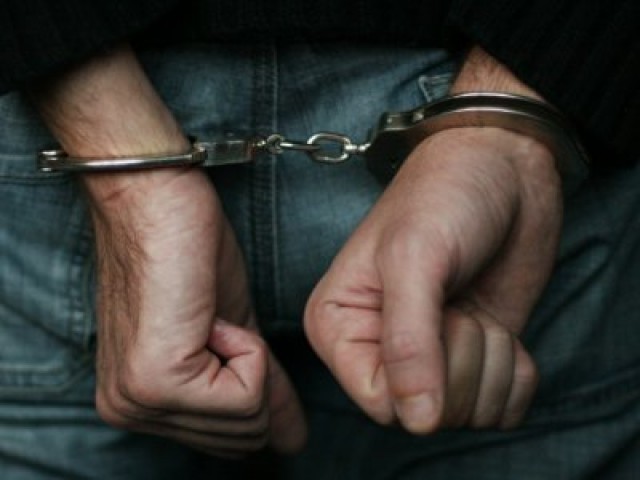 ---
The North Nazimabad Police claimed on Saturday to have arrested two suspects, who are brothers, in the murder case of 22-year-old Fatima Shaikh Feroze, the daughter of former Pakistan Peoples Party town nazim Shaikh Feroze Bengali.
According to the police, the weapon used in the killing was found in the possession of arrested suspects, said to be street criminals, and the deceased's sister and two of her friends, eyewitnesses to the incident, had identified them as Fatima's killers.
Two unidentified men on a motorcycle had cornered Fatima's vehicle in the lane opposite the Intermediate Board Office and shot her in the neck on Monday.
According to initial investigations, Fatima had visited the board office accompanied by her younger sister and two other women, and was driving back when the assailants chased her down, the police said. One of the suspects got close to her car and shot at the driving seat, they added.
The suspect who is said to have shot Fatima has been identified as Bilal Masih alias Billi and the other one as Shakeel Masih.
As per the police, the suspects, intending to commit a robbery, shot at the car when Fatima increased its speed after she saw them chasing the vehicle, in a bid to prevent them for accosting the car.
The police found a 30-bore pistol shell and the bullet coin fired inside the vehicle from the crime scene and sent them for forensic tests.
The eyewitnesses said that both the suspects were wearing jackets worn by the staff of the Karachi Metropolitan Corporation (KMC).
The police confirmed this account on the basis of the incident's CCTV footage.
Identifying the suspects with the help of the CCTV footage, they tracked them down and arrested them in a raid near Asghar Ali Shah Stadium Chowrangi.
The arrested men are sons of a KMC employee and were wearing their father's jackets to avoid suspicion, the police said, adding that both of them had confessed to killing Fatima.
Citing their confessional statements, the police said they intended to rob Fatima and her companions and had been involved in multiple street crime incidents.
Fatima was a mother of one, while her father was a former Orangi Town nazim who is currently the convenor of the All Pakistan Bengali Action Committee.
Published in The Express Tribune, October 25th, 2020.
COMMENTS
Comments are moderated and generally will be posted if they are on-topic and not abusive.
For more information, please see our Comments FAQ