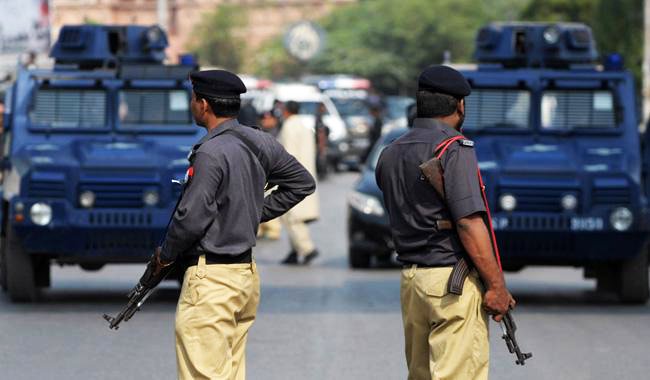 ---
HYDERABAD:
Six suspected dacoits, including two carrying head money of Rs1 million each, were killed in a joint operation by the Larkana and Khairpur police in the riverbed area of the Indus river in Khairpur district on Thursday.
The gang of dacoits, led by notorious Pathan alias Pathu Narejo - the cousin of another infamous dacoit, Nazru Narejo - was known for extorting landlords and destroying agricultural land as punishment.
Talking to the media, Larkana SSP Masood Ahmed Bangash confirmed that Pathu, Iqbal alias Aku Narejo, Abbass Narejo, Zahid Narejo, Irshad Narejo and Mulan alias Mulu Shaikh had been killed in the operation. He further stated that two dacoits were reportedly injured and one of them later died, but the death could not be confirmed because the body had not yet been found.
Other suspected dacoits fled from the area but law enforcers claimed that police teams were in pursuit. Following the operation, the police razed the bunkers and houses where the suspects had been sheltering.
Police commandos led the operation while personnel from several police stations also took part in it. The dacoits had reportedly fired rockets and anti-aircraft guns at the law enforcers.
The police also recovered automatic weapons from the suspects' possession.
Area residents told the media that Pathu knew about the police operation beforehand, but did not flee in the belief that he would be able to rebuff the law enforcers.
Published in The Express Tribune, October 23rd, 2020.
COMMENTS
Comments are moderated and generally will be posted if they are on-topic and not abusive.
For more information, please see our Comments FAQ