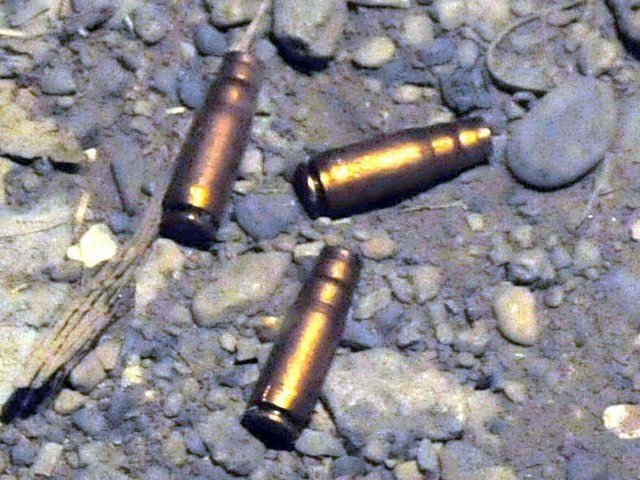 ---
KARACHI:
A man was killed and another wounded in firing by an unidentified armed man near Old Sabzi Mandi in Karachi on Tuesday night.
The victims, Anas and Jawwad, were auto electricians and worked at the same workshop in Bahadurabad, Anas' father, Muhammad Zahid Butt told The Express Tribune. He said they used to return home from work together and on Tuesday, too, they were heading home when they were shot.
Citing the police, he said Anas and Jawwad were on their way on a motorcycle, when the attacker, also on a motorcycle and accompanied by a woman, attempted to accost them. At this, Butt added, they slowed down. The attacker then opened fire at them after the woman on his motorcycle pointed at them, he related. The attacker fled the scene soon after the incident.
As a result of the firing, Anas and Jawwad were severely injured.
They were being shifted to Abbasi Shaheed Hospital, but Anas succumbed to his injuries on the way to the hospital.
Jawwad has sustained five bullet wounds and is in critical condition.
According to Anas' father, something had been bothering his son since the past few days and he had sent a message on WhatsApp to his elder brother on Tuesday afternoon, saying that he was worried and might need his help at night.
The PIB Colony Police have registered case on Butt's behalf against an unidentified person for killing Anas and attempting to murder Jawwad.
They hadn't recorded Jawwad's statement till the filing of this report, given his unstable condition.
However, they had collect bullet casings from the scene as evidence and sent those for ballistic testing.
COMMENTS
Comments are moderated and generally will be posted if they are on-topic and not abusive.
For more information, please see our Comments FAQ