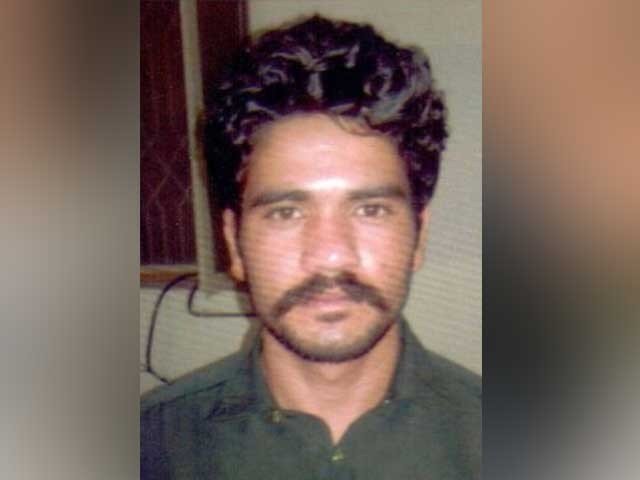 ---
LAHORE:
The father of the main suspect of the Motorway rape case Abid Malhi, Akbar Ali said on Tuesday that he himself handed over his son to the police.
While talking to the media persons in Manga Mandi, he said Malhi had contacted him after one month at around 3:30 am. Ali said he told his son that the police have arrested all the women of the family from Manga Mandi and Fort Abass and they were being constantly harassed.
On his requested, Abid promised to reach home. When he reached policemen were asleep. He talked with his father for some time and consoled him. The policemen were asleep on a nearby rooftop. Ali woke them up and handed over his son to the police after taking into confidence a man named Khalid Butt.
On the other hand, IGP Inam Ghani in his media talk had ruled out any other possibility than the arrest of the accused by police. He had asserted that police had been chasing him for quite some time.
The IGP had said that a few days back the Abid's family members were released as part of a strategy. He said the police also intercepted telephonic communication of the accused with his brother-in-law in Faisalabad.
Meanwhile, an anti-terrorism court (ATC) sent Abid Malhi, main accused in the Lahore-Sialkot motorway gang-rape case, to jail on a 14-day judicial remand.
Over a month after the horrific incident, the Punjab Police on Monday finally arrested the main culprit who had earlier managed to escape from the clutches of law enforcers in at least three previous raids.
Along with Malhi, Shafqat - another accused in the case - was also produced before the ATC amid tight security. Punjab Police submitted a report on accused Shafqat before the court on which the court sent him to jail for identification parade till October 28.
The court also ordered to make identification parade arrangements for Malhi in the jail.
Earlier, it was reported that Lahore DIG Investigations Shahzada Sultan, who was heading the special team formed to arrest Malhi, confirmed that the suspect has been arrested. PTI leader Dr Shahbaz Gill also took to social media to announce that the police had arrested the accused from Faisalabad.
However, an investigator privy to the development said Malhi was arrested from Mangamandi, Lahore.
The arrest took place after the Punjab Inspector General Police (IGP) Inam Ghani literally tasked the entire police of the country's most populous province to nab the accused.
A source told The Express Tribune that the investigators had spotted two suspected phone numbers two days back. Police believed that the suspect was in contact with his family for help, money and food. They tracked these numbers and finally arrested the suspect.
Published in The Express Tribune, October 14th, 2020.
COMMENTS
Comments are moderated and generally will be posted if they are on-topic and not abusive.
For more information, please see our Comments FAQ