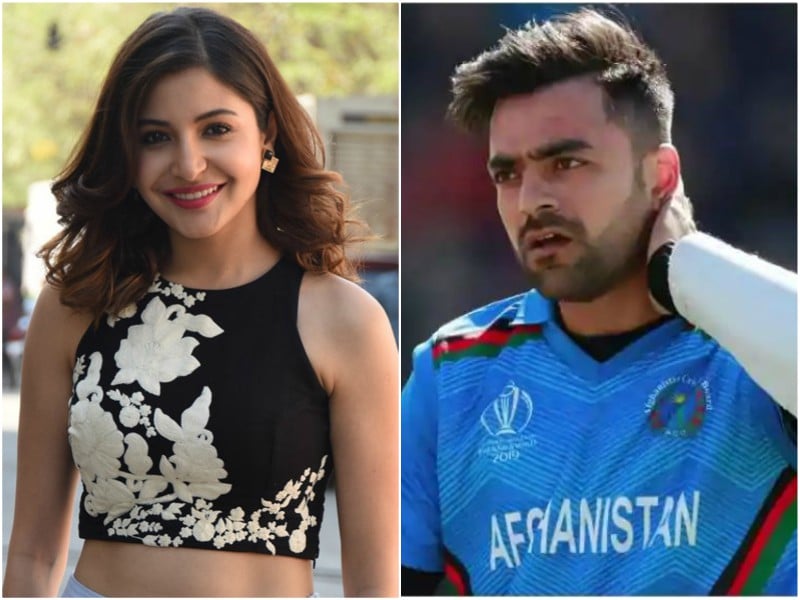 ---
Bollywood actor Anushka Sharma's fans have just discovered that according to google, the star is married to Afghan cricketer Rashid Khan, as opposed to Virat Kohli, according to the Hindustan Times.
Albeit a tremendous misunderstanding, Google may have its own reasons for showing Sharma when looking for, 'Rashid Khan's wife', on the search engine.
According to the outlet, as per a few media reports, Khan, 22, was recently asked in an Instagram QnA to name his favourite female actors. In response, he said he "loved to watch Anushka Sharma and Priety Zinta."
And that is all his fans needed to ship him and Sharma on social media. Thus, the many mentions around the internet might have caused Google to goof up. The same way Donald Trump's pictures show up when one searches for 'idiot'.
Nevertheless, married to Indian sweetheart, Kohli, the duo is expecting their first child together.
Recently, Sharma also became involved in a controversy after Sunil Gavaskar, in his commentary of an IPL match, implied that Kohli's poor performance was because he was only being bowled to by his wife during the lockdown.
Sharma then responded to his comments via an Instagram post, asking not be dragged into cricket or held responsible for her husband's performance.
Have something to add to the story? Share it in the comments below.