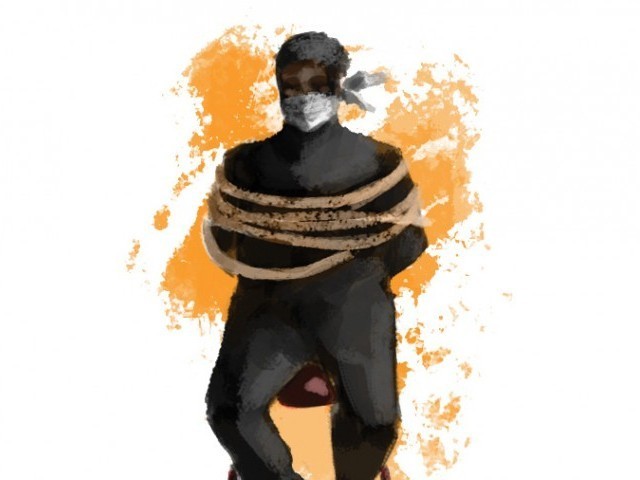 ---
KARACHI:
Officials of the Special Investigation Unit (SIU) were found involved in the kidnapping of a car showroom owner.
A kidnapping case was registered on Wednesday nominating police personnel involved in the incident, after the abducted car showroom owner was recovered.
Speaking to The Express Tribune, Federal B Area SHO Farrukh Shehryar said that Almas Ali was kidnapped on Monday night. He elaborated that a man named Abdul Latif filed a complaint with Madadgar 15, stating that his nephew, Ali, had been picked up by unidentified men near Shafiq Mor.
When the police arrived at the site, they found Ali's wife Farzana Almas, their children and Latif, as well as others, present.
Farzana told the police that men in uniform and plainclothes took her husband, following which she received a ransom call on her mobile phone, first demanding Rs1.5 million and then Rs700,000 for Ali's release.
The police began their investigation and traced the phone number used to make the ransom call to the SIU office in Saddar, said the SHO.
Further investigation led to suspects Inspector Malik Ashraf Awan and ASI Muhammad Bakhsh of the SIU police, as well as their accomplices. The police recovered Ali and arrested Inspector Awan.
The SHO stated that ASI Bakhsh and other unidentified police personnel had been nominated in the FIR too and raids were being carried out for their arrest.
COMMENTS
Comments are moderated and generally will be posted if they are on-topic and not abusive.
For more information, please see our Comments FAQ