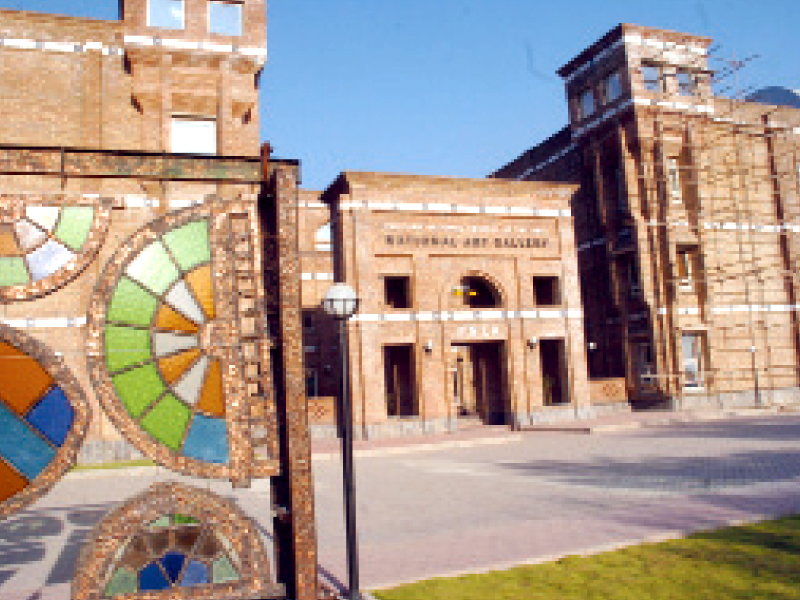 ---
ISLAMABAD:
With a war of words erupting between the incumbent administration of the country's apex arts council and managers of the National Art Gallery and some former heads of the institution, the board of the council on Sunday reiterated that the decision to return paintings of artist Anwar Jamal Shemza to his heirs was 'ethical' and 'legal'.
In a statement issued on Sunday, the Pakistan National Council of the Arts (PNCA) Director-General Dr Fouzia Saeed reiterated that the decision to return the paintings to Shemza's family in the UK was taken unanimously by its board.
"The board on July 15, 2020, deliberated on the issue and agreed that keeping Anwar Jalal Shemza's paintings at the National Art Gallery, which Mary (his wife) loaned to the PNCA in 1985 and has been continuously asking to be returned, was a violation of her rights," Dr Saeed said.
"It was an embarrassment for PNCA and for the country to keep this work by force, and also shows criminal neglect on the part of past managements," she added.
In light of criticism from some past director generals of PNCA, some of whom were celebrated artists in their own right, Dr Saeed said that PNCA's board consists of experienced and credible artists and literary figures representing various art forms and every province of Pakistan. There are 20 experts in culture and arts including Shahid Mehmood Nadeem, Naeem Pasha, Asma Khan, Mansoor Rahi, Parveen Malik, Amjad Islam Amjad, Deepak Perwani, Samina Peerzada, Farhan Bogra, Abdulla Baloch, Zaid Bashir, Tina Sani, Taqi Akhundzada, Ghazala Rehman, Rashid Rana, Akram Dost, Ahmad Shah, Muniza Hashmi, and 8 ex-officio members from different government departments such as Pakistan Television (PTV), Pakistan Broadcasting Corporation (PBC), MOFA and Heritage Division, the administrative ministry while Federal Education Minister Shafqat Mehmood is the chairperson, she said.
Like herself, the board was appointed by the incumbent government. Dr Saeed said that they were committed to making PNCA a professional and a national council and that they will "stand by the most exemplary standards and will not bow down to any pressure tactics displayed by those resisting reforms."
"We want to make it clear that what PNCA's board decided was not only legal but ethical and a precedent that needs to be set for future," Dr Saeed said while rebutting allegations from artists and former heads of the council.
Published in The Express Tribune, September 28th, 2020.