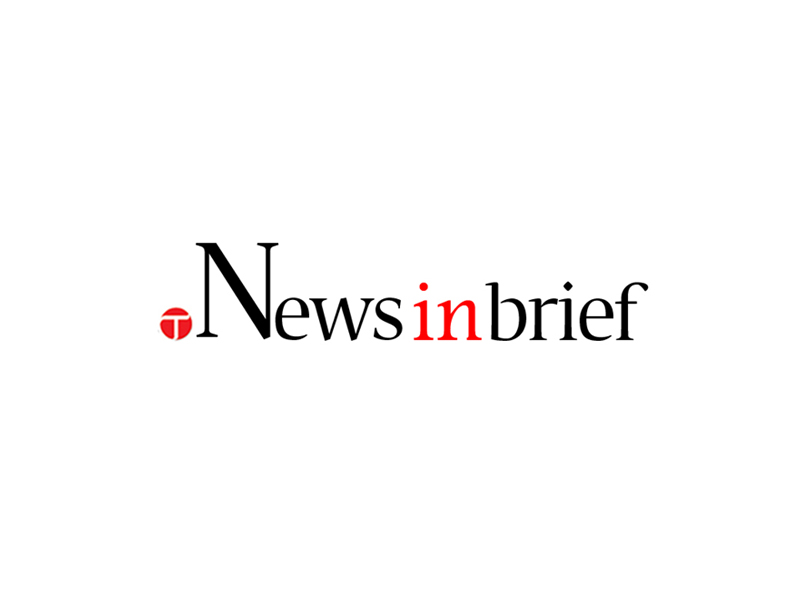 ---
PESHAWAR/ MARDAN:
Health department seeks list of vacant posts
To minimise staff shortage, the human resources management cell of the provincial health department has asked district health officers and medical superintendents from across the province to provide a list of all vacant positions.
In a circular issued by the Health Department director-general on Wednesday that the information is being sought as part of the digitisation process.
Sources in the health department told The Express Tribune that the HRM Cell and district health information system did not have details of doctors and other health department employees working in various government-run hospitals. Hence they also lack updated data on vacant positions in health facilities.
The sources added that the department has almost always faced embarrassment when they were unable to answer these questions before the provincial assembly or its committees.

Press club memberships for govt employees banned
To avoid exploitation, the provincial government has decided to place a ban on the membership of government employees in press clubs and media associations across the province.
A notification in this regard was issued on Wednesday. It directed the presidents of all press clubs in the province that some government employees had acquired memberships of press clubs even as they remained in the employ of different government departments. This, the notification said, violated their employment bonds.
In this regard, all press clubs have been asked to submit a list of their members and to delist those who also hold public office and warned that if anyone is found violating the rules, disciplinary action will be taken against them.
The notification further clarified that such members cannot avail any government grants nor medical facilities offered to regular members of press clubs.

Govt to launch a new industry policy
To revive industrial and trade activities in the province amidst the novel coronavirus (Covid-19) pandemic, the provincial government has decided to introduce a new industry policy.
This was disclosed by the Special Assistant to the chief minister on Industry and Trade Abdul Karim Khan while speaking to a television channel.
He said that the Rashakai industrial and economic zones will form the biggest industrial and trades zones in the province. He added that around $128 million are being invested in the zone.
While responding to a question Abdul replied that the newly merged tribal districts have great development opportunities, as the area is rich in mineral resources while further opportunities will be generated by developing the border trading system once fully developed.
He further said that the provincial government plans to establish smaller industrial estates in the Norak area of North Waziristan and Wana in South Waziristan.
To meet market demands for skilled labour, technical education and training programme will be initiated in the merged districts soon, he said.
Further, he said that the provincial government has decided to rejuvenate ill and ailing industrial zones such as Gadoon, Hattar and Peshawar while measures have already been taken for the development of cottage industries.
In this regard, he said that they will be introducing soft loans for the sector.

CTD to probe murder of lady health worker
The counter-terrorism department of local police will probe the murder of a lady health worker in North Waziristan. The decision came after widespread protests on the matter in the district.
Officials said lady health worker Naheeda Gul, who was also associated with the local basic health unit as a nutritionist, was going home on a qingqi when the vehicle was intercepted by unidentified armed men. They forced 25-year-old Gul to disembark before shooting her multiple times. The vehicle and its driver were detained by the armed men until they confirmed the health worker was dead.
Later, locals staged a protest against her murder and demanded that the culprits should be arrested. Meanwhile, the North Waziristan Deputy Commissioner Shahid Ali and District Police Officer (DPO) Shafiullah visited the victim's home and offered fateha. They also assured her family that the attackers will be caught. Further, directions were issued to local police to hand the case over to the CTD for further investigations.
Teenager raped, killed in Madian
A 13-year-old girl, who was sexually assaulted in the Madian area, has been killed out of fear that the authorities may find out.
Swat District Police Officer Qasim Ali told the media that the suspect, Waqar Khan, allegedly sexually assaulted the girl. When she screamed, he feared that it may draw attention and he strangled her.
Ali added that they later arrested the suspect. Further, he said that a medical examination and initial investigations have shown that the girl was assaulted twice before being killed.

Associate deans appointed at KCD
The Khyber College of Dentistry has appointed associate deans for Postgraduate Education, Undergraduate Education and Research.
The appointments were announced in a circular issued on Wednesday by the Khyber College of Dentistry (KCD) Dean Professor Dr Syed Nasir Shah.
Those appointed include Undergraduate Education Associate Dean Prof Dr Hasham Khan, Postgraduate Education Associate Dean Prof Dr Muslim Khan and Research Associate Dean Associate Prof Dr Sultan Zeb
Dr Shah hoped that through these appointments, the postgraduate and undergraduate training along with research work will be strengthened and reflect in better patient care.
COMMENTS
Comments are moderated and generally will be posted if they are on-topic and not abusive.
For more information, please see our Comments FAQ