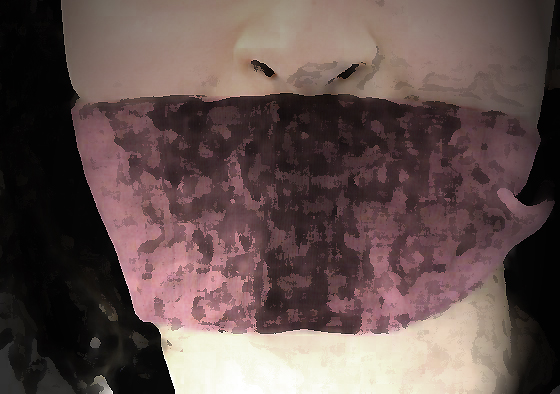 ---
KARACHI:
The suspects accused of gang-raping a 22-year-old woman in Clifton on September 21 have been identified, but are yet to be arrested, it was reported on Wednesday. According to the police, one of the suspects is the son of a former parliamentarian.
The case for the alleged rape was registered on behalf of the woman, S*, who said she had been kidnapped from Clifton block-IV and gang-raped by a man and his cousin in an apartment, in the presence of a domestic staff member. The case includes sections pertaining to kidnapping and murder of the Pakistan Penal Code.
Initial reports stated that S went for an interview at a fast food restaurant before the culprits abducted her. According to the police, her friend dropped her off near the mall, from where she was allegedly kidnapped and then raped.
According to police, they were informed of the incident by S's sister on the Madagar-15 helpline on Tuesday.
On Wednesday, making headway into the investigation, they said that the suspects had been traced and the police had acquired their mobile phone numbers and photographs. They said that the SIM in the use of one of the suspects was registered in his parent's name, adding that the phone had been switched off and it was probable that the suspects had gone into hiding. The police suspect they have fled the city.
As per the police, they raided the apartment where S said she was gang-raped at Khayaban-e-Nishat, Defence Housing Authority, but found it empty. They then inquired about the apartment's residents from neighbours and raided the residences of the suspects' relatives, they said, adding that the suspects hailed from Jacobabad.
They said more raids were being carried out to arrest the suspects.
Doubts raised
The police maintained they had not found any evidence of S being unconscious when she was left at a street following the incident. They said that S had returned to her home in Delhi Colony via public transport and went to work next day.
South DIG Javed Akbar Riaz told The Express Tribune that the investigation indicated that S wasn't kidnapped but willingly went with one of the suspects in his car.
According to the DIG, S had been in touch with one of the suspects on phone, even after the case was registered.
Investigation police, meanwhile, has acquired the CCTV footage showing S leaving a white Vigo near Sea View beach.
*INITIAL USED TO PROTECT IDENTITY