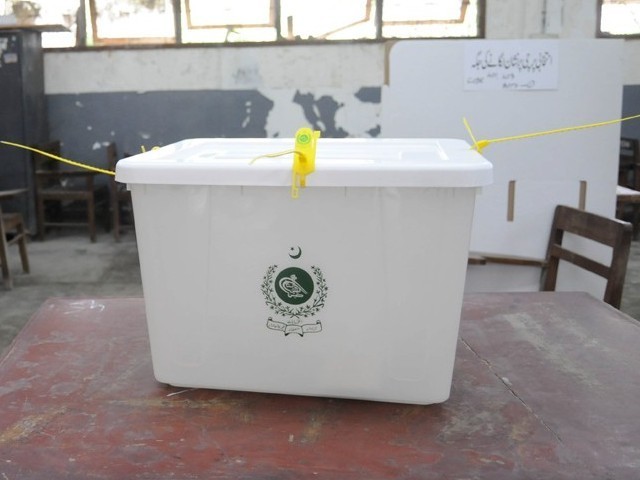 ---
The Election Commission of Pakistan (ECP) on Thursday withdrew the previously announced schedule for the delimitation of constituencies for local government elections. As a result, the holding of the polls within 120 days, in line with the Constitution, no longer appears possible.
According to the ECP's order, the delimitation process in Sindh has been temporarily postponed at the request of the Pakistan Peoples Party, whose leaders Nisar Khuhro and Taj Haider had sought the process' deferment until the final 2017 census report is released.
Earlier this week, Sindh Chief Minister Syed Murad Ali Shah had stated that local government elections would be held in Sindh within 120 days of the completion of constituency delimitation, adding that the delimitation process would be subject to the approval of the 2017 census by the Council of Common Interests.
He elaborated that the 1998 population census was still in force in Sindh, but fresh LG elections could not be held under a census that was over two decades old. "The CCI will have to approve the 2017 census for the delimitation exercise," he maintained.
Meanwhile, on Tuesday, the ECP had directed the federal government to release the final census data for revising the demarcation of constituencies for national and provincial assemblies as well as local body elections.
Issuing a letter to the Ministry of Parliamentary Affairs and the Ministry of Law, the ECP had stated that the official publication of the 2017 census data was essential for the delimitation of constituencies in Sindh.
During a meeting at the ECP, it was noted that the Sindh government had opposed the delimitation without the final census results.
The former elected representatives of Sindh's LG system completed their four-year tenure on August 30. They were replaced by government officials as acting administrators of the province's local bodies.
Following this, the ECP had issued a notification stating that delimitation would be completed by October 30, while zoning committees would prepare a preliminary list of constituencies, to be published on September 23. After the list's publication, nominations and objections were to be submitted until October 7, with the final constituency list to be released on October 30.
However, this schedule has now been withdrawn.
Published in The Express Tribune, September 18th, 2020.