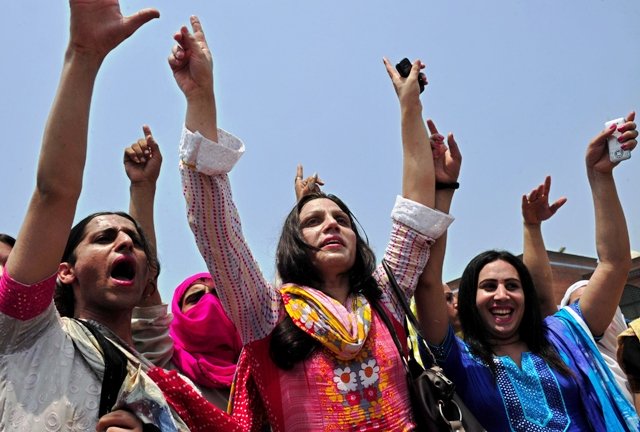 ---
LAHORE:
Punjab Minister for Human Rights and Minority Affairs Ejaz Alam Augustine Talking has said that the government plans to introduce a bill for the protection of transgender community and is serious about the safety of every citizen.
He expressed these views in a meeting with the representatives of the transgender community at the Camp Office of Human Rights Department on Wednesday.
The minister discussed the problems faced by the community across the province and their protection from violence.
"Government of Punjab is ensuring the protection of the transgender community," he claimed.
The transgender community was represented by Asad Nawaz Chaudhry, Zanaya Chaudhry and Neeli Rana.
Talking to the representatives, the provincial minister said that since the government is organising working groups from each community to protect human rights, the transgender community should also nominate their focal persons to work in liaison with the human rights department.
Augustine vowed that the protection of rights every community is the top priority of the Punjab government for promoting peace, religious harmony and tolerance in the society.
"The government is taking all possible steps for a peaceful environment across the province," he added.
The representatives of the transgender community appreciated the initiatives of the current government and expressed hoped that the community would be represented in every department of the government during the tenure of Pakistan Tehreek-e-Insaf.
They also nominated two focal persons on the behalf of the community: Zanaya Chaudhry and Neeli Rana.
The provincial minister assured them that a notification of nomination of focal persons would be issued soon.
He asked the community to develop and present a comprehensive document about the issues encountered by them so that the human rights department could ensure their complete protection.
Published in The Express Tribune, September 17th, 2020.
COMMENTS
Comments are moderated and generally will be posted if they are on-topic and not abusive.
For more information, please see our Comments FAQ