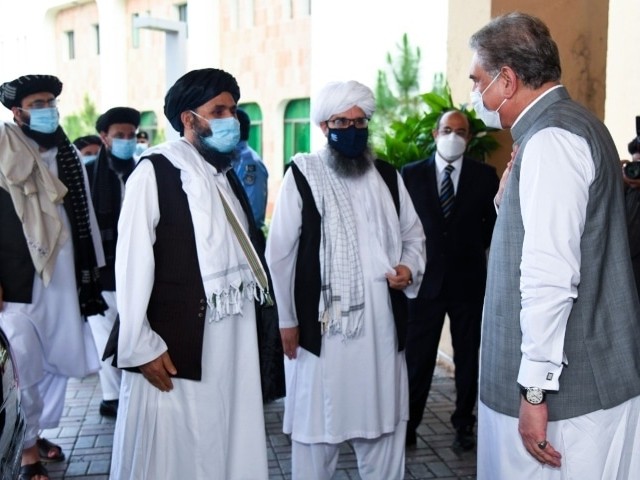 ---
KABUL:
The long-awaited intra-Afghan talks with the Taliban will begin next week, Afghanistan's top peace negotiator announced on Thursday.
"People are hopeful for peace. People are ready for tough decisions for the peace, but [they] also have concerns," Abdullah Abdullah, chairman of the Afghan government's High Council for National Reconciliation, said at an event in the capital Kabul.
The development came after Abdullah's phone call with Prime Minister Imran Khan on Wednesday.
Islamabad also hosted a Taliban delegation, led by the group's deputy chief Mullah Abdul Ghani Baradar, earlier this week.
The visit of the Taliban delegation comes against the backdrop of efforts for early commencement of intra-Afghan dialogue – a crucial phase of the peace process. According to a statement issued by the Foreign Office, views were exchanged on the current status of the Afghan peace process and the way forward during the meeting.
In his conversation with PM Imran, Abdullah appreciated Pakistan's support for the Afghan peace process and reiterated that all sides must grasp this unique opportunity to reduce violence, start intra-Afghan talks, and pursue a path to a dignified and durable peace.
Abdullah's comments came after Pakistan pushed senior Taliban leaders to start the talks during a meeting in Islamabad this week.
PM Imran also invited Abdullah to visit Pakistan, according to a statement issued by the Ministry of Foreign Affairs (MoFa).
During the phone call between the two leaders, the prime minister emphasised importance of Pakistan-Afghanistan bilateral relations, which are based on commonalities of faith and culture, shared history, and fraternal bonds between the two peoples.
The statement said that the premier reiterated Pakistan's commitment to further deepen these brotherly ties and enhance cooperation in all fields.
He also underlined his long-standing belief that there was no military solution to the conflict in Afghanistan and that a negotiated political settlement was the only way forward.
Separately, the Taliban's lead negotiator Sher Mohammad Abbas Stanekzai announced that the group has finalised a 21-member team for the proposed talks in Qatar's capital Doha.
Taliban spokesman Zabihullah Mujahid said the talks in Islamabad were about peace and security in Afghanistan and the region, as well as the intra-Afghan negotiations.
He said both sides stressed the importance of building trust and establishing good relations between Kabul and Islamabad.
The announcement of a timeline for the intra-Afghan talks may bode well for peace in the country, where the government and the insurgents ramped up attacks on each other over recent weeks.
According to figures compiled by the Afghanistan Independent Human Rights Commission, at least 1,213 civilians were killed and another 1,744 injured in 880 security incidents, including landmine blasts, aerial raids, and ground offensives, in the first six months of 2020.
COMMENTS
Comments are moderated and generally will be posted if they are on-topic and not abusive.
For more information, please see our Comments FAQ