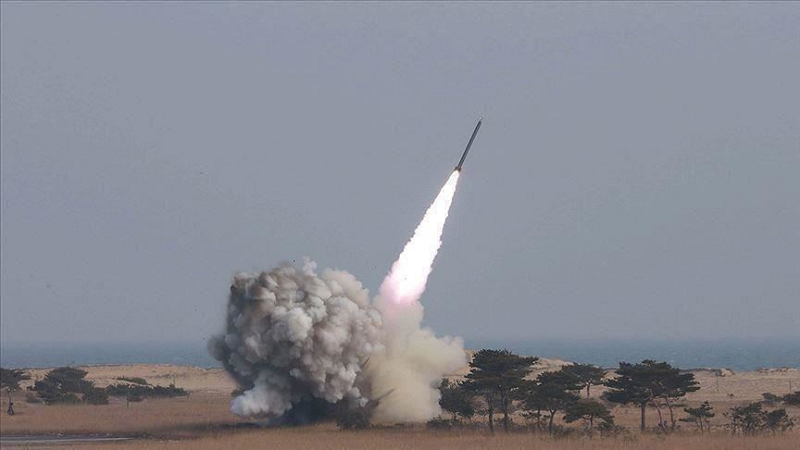 ---
While strongly condemning missile and drone attacks launched by Houthi militia towards Saudi Arabia, Pakistan on Monday reiterated its full support and solidarity with the kingdom against "any threats to its security and territorial integrity".
Saudi-led Arab coalition forces announced Saturday it destroyed an explosive-laden drone and a ballistic missile sent by Houthis in Yemen to the Saudi Arabian territory.
A statement by coalition spokesperson Col Turki al-Maliki said the unmanned aerial vehicle sent by the Houthi rebels to the south of Saudi Arabia, and a ballistic missile fired at Jazan in the southwest were neutralised, according to the Saudi SPA news agency.
"Pakistan appreciates the successful interception of the missile and drone, which prevented the loss of innocent lives," a statement from the Ministry of Foreign Affairs (MoFa) stated and called for immediate cessation of such attacks.
The statement comes as Pakistan attempts to mend relationships with its long-time ally which soared in recent times.
Earlier in the day, Foreign Minister Shah Mahmood Qureshi had said that Pakistan's relations with Saudi Arabia remain as strong as ever, rubbishing talk of the latter demanding debt payment as speculation. Oil imports from Saudi Arabia will continue, he assured.
Qureshi opined that Saudi Arabia had bided its time before taking a stance with regards to the Palestinian conflict as well. "Our stance on Kashmir is our own and we will continue to voice it," said Qureshi.
Saudi and Pakistan's relations haven't changed, he stressed, adding that the premier has made clear Islamabad's position on Palestine, in accordance with the Quaid's vision.
Last week, Chief of the Army Staff (COAS) General Qamar Javed Bajwa met with Saudi military leadership and discussed military-to-military ties, training exchanges in efforts to calm diplomatic strains between the two countries over Indian Illegally Occupied Kashmir (IIOJK).
Saudi and Pakistan typically share strong ties, and in 2018 Saudi Arabia loaned $3 billion to Pakistan as well as oil credit worth $3.2 billion to assist with the balance of payments crisis.
However, Riyadh is irked by criticism from Pakistan that Saudi Arabia has been lukewarm on the Kashmir's territorial dispute, two senior military officials told Reuters, prompting General Bajwa's fence-building visit.
Earlier this month, Pakistan returned $1 billion of the $3 billion debt owed to Saudia Arabia to avoid default on international debt obligations after the kingdom decided to reduce its financial support, highly placed sources said.
Pakistan's time-tested friend, China, immediately came forward and extended $1 billion in loans to help Islamabad avoid any adverse impact of the partial withdrawal of the Saudi lifeline, sources in the Ministry of Finance and the State Bank of Pakistan (SBP) reported The Express Tribune.
COMMENTS
Comments are moderated and generally will be posted if they are on-topic and not abusive.
For more information, please see our Comments FAQ