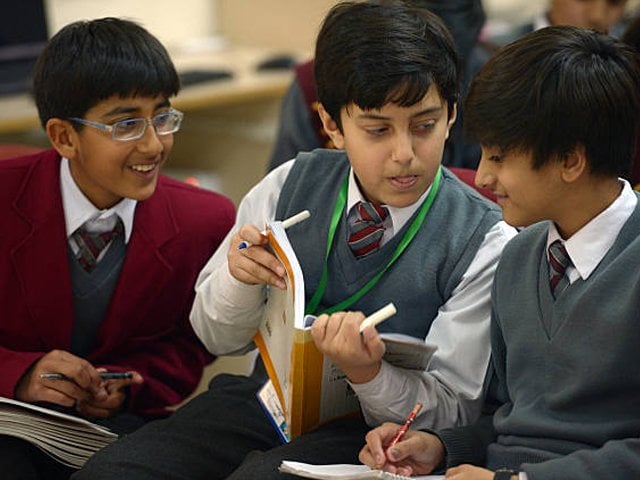 ---
Terming the O and A Level results recently issued by the Cambridge Assessment International Education (CAIE) 'disappointing,' the All Sindh Private Schools and Colleges Association (ASPSCA) demanded that the federal government ask the board to review the grades and direct local universities to relax their admission policy for CAIE students.
Addressing a press conference on Monday, ASPSCA president Haider Ali further called for the government to establish an institution in Pakistan that could deal with the issues faced by students in the Cambridge system, as well as monitor and coordinate with them on the country-level during the next examinations.
He pointed out that the results, using the predicted grading assessment for O and A Levels in the absence of examinations amid the Covid-19 pandemic, had led to uproar among a large number of students in different countries, adding that the unexpected results had disheartened thousands of students in Pakistan too.
"CAIE has caused a non-compensable loss to the futures of thousands of students by violating its own formula," he said. "Students have been awarded C and D grades instead of an A grade, through 40 per cent downgrading as well as restricting them from filing individual appeals."
According to Ali, the main reason behind the current issue was the absence of laws and regulations regarding the Cambridge system in Pakistan, with no one responsible for monitoring and coordinating the examinations.
"Thousands of students cannot be left behind in the name of standardisation and the assumptions of Cambridge University," he added.
ASPSCA leaders said that the results that had been sought by CAIE from the schools and assessment centres had been completely ignored, adding that they hoped that the federal government would consider their demands and make efforts for the students to obtain their deserved results.
Published in The Express Tribune, August 18th, 2020.
COMMENTS
Comments are moderated and generally will be posted if they are on-topic and not abusive.
For more information, please see our Comments FAQ