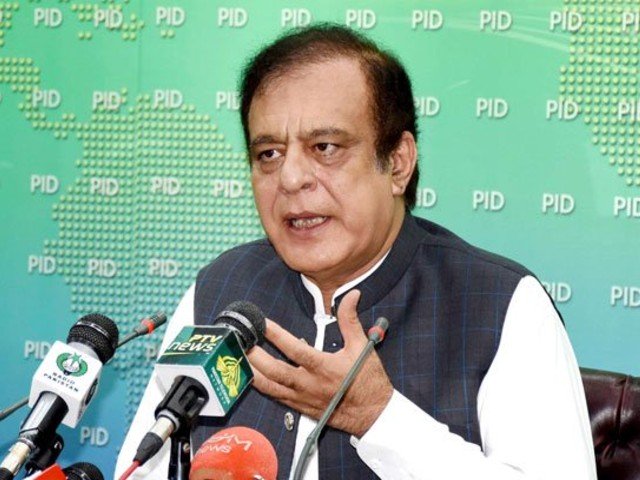 ---
ISLAMABAD:
Federal Information Minister Senator Shibli Faraz said Pakistan has always valued its relationship with Saudi Arab and looking at "routine matters with suspicion is not in the country's interest".
While addressing the media in Islamabad following the federal cabinet meeting on Tuesday, he dispelled the speculations that Islamabad's relations with Riyadh have deteriorated lately.
Responding to a question on Saudi loan payment of $1 billion, Faraz said the loans are meant to be returned and there is nothing unusual about it.
Pakistan has paid back Saudi Arabia $1 billion out of a $3 billion loan that it secured one-and-a-half years ago to avoid default on international debt obligations after the kingdom decided to reduce its financial support, highly placed sources had told The Express Tribune
Pakistan pays back $1b Saudi loan
Pakistan's time-tested friend, China, has immediately come forward and extended $1 billion in loan to help Islamabad avoid any adverse impact of the partial withdrawal of the Saudi lifeline, sources in the Ministry of Finance and the State Bank of Pakistan (SBP) told The Express Tribune.
"Saudi Arab is our brotherly country and it has always helped Pakistan during difficult times,' said Faraz.
However, he added that with the changing world order every country makes policies to protect its interests. "Pakistan will follow same policy which will protect its interest."
SBP reserves increased
The minister for information and broadcasting also said that Sate Bank's reserves have increased to $12.5 billion from $8 billion due to prudent economic policies of the government, according to Radio Pakistan.
"When we came into power the current account deficit was at $20 billion and in two years we brought it to $3 billion by reducing it to $17 billion.
Faraz further said under Ehsaas programme, the government has distributed financial assistance to 15 million families.
He said the government adopted the policy of reducing imports and increased exports which resulted in the strengthening of country's economy.
COMMENTS
Comments are moderated and generally will be posted if they are on-topic and not abusive.
For more information, please see our Comments FAQ