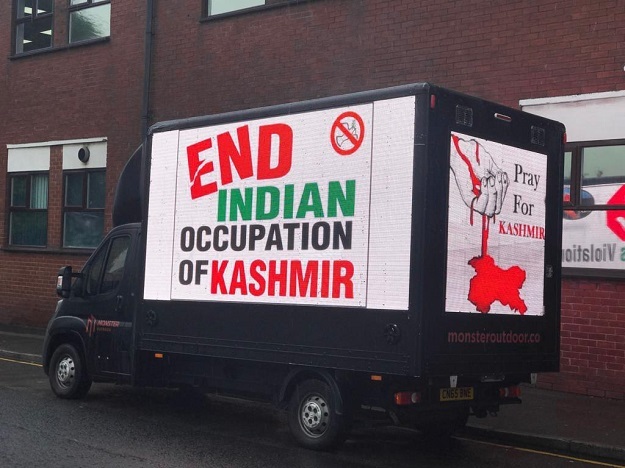 ---
BIRMINGHAM:
The Tehreek-e-Kashmir (TeK) in United Kingdom launched a digital campaign to highlight human rights violations in Indian Illegally Occupied Jammu & Kashmir (IIOJK) outside Birmingham City Council House, Victoria Square.
The two hours digital campaign was addressed by Azad Jammu and Kashmir (AJK) President Sardar Masood Khan, who said that India has been committing crimes against humanity in IIOJK.
"People in IIOJK are not ready to accept anything except the right to self-determination. The world must fulfil their pledge with Kashmiris which they did with them under the banner of United Nations while passing the resolutions to allow Kashmiris to decide about their political future," he said.
Public Accounts Committee Chairman and AJK Assembly member Abdur Rashid Turabi said that India martyred more than 100,000 Kashmiris since 1989 but failed to break the resilience of Kashmiris.
"The world powers and UK must take the notice of rising human rights violations in IIOJK and put pressure over New Delhi to settle the Kashmir dispute as per the wishes of Kashmiris," Turabi added.
TeK Europe President Muhammad Ghalib said that Kashmiris are fighting against the biggest armies of the world and will never compromise on their basic human rights. He termed the removal of Article 370 and 35A as the "biggest mistake of India".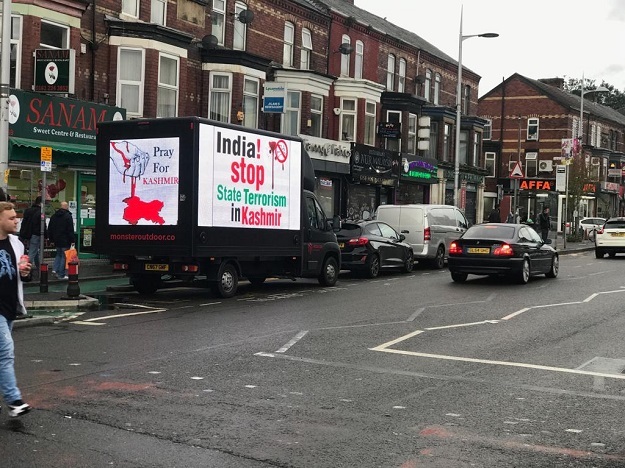 "Kashmiris are not begging, they want their basic rights granted by the UN and world must come forward to implement the resolutions and give Kashmiris chance to decide about their future," Ghalib added.
TeK UK President Raja Fahim Kayani said that through the digital campaign the Kashmiris and Pakistanis settled in Britain want to express solidarity with the valiant people of IIOJK. "Since August 5, 2019, whole IIOJK is under siege and nobody knows what is happening there."
He also said that during the lockdown Kashmiris suffered more than Rs76 billion loss as there was no business and every kind of trade and travel was banned by the Indian government.
"From August 5 to November 2019 more than 10 thousand political activists were arrested under the black law Public Safety Act (PSA). India not only arrested pro-freedom leaders but also detained pro-India politicians that shows how India was behind the structured human rights violations and the world must take the notice of such highhandedness of India to suppress the indigenous peoples movement," Kayani added.
The TeK UK president went on to say that the digital vans will be driven in major cities of the UK specially in London and Birmingham.