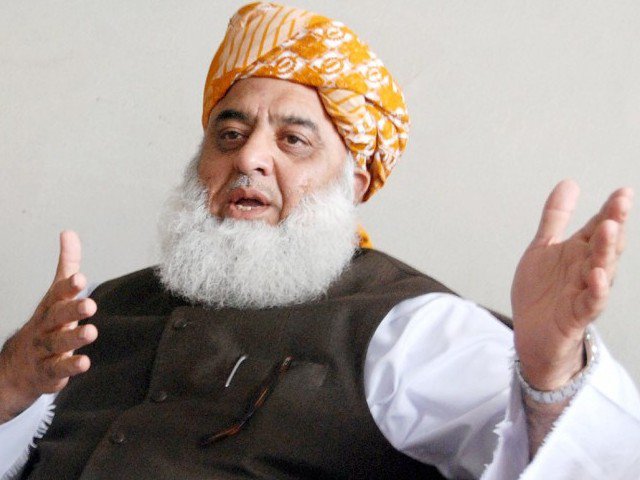 ---
KARACHI:
The appointment of Jamiat Ulema-e-Islam-Fazl chief Maulana Fazlur Rehman's brother as a deputy commissioner (DC) in Karachi was by the Pakistan Peoples Party (PPP) in order to gain Fazl's support for their sit-in, stated Pakistan Tehreek-e-Insaf (PTI) leader Haleem Adil Sheikh on Sunday.
Addressing a press conference at the Insaf House in Karachi, Sheikh maintained that the PTI would be taking the matter to the court as the appointment was a "direct violation of the orders of the apex court."
The PTI leader alleged that the reason that while PPP chairperson Bilawal Bhutto Zardari was so boldly threatening to stage a sit-in in Islamabad, the PPP had appointed Fazl's brothers as a DC to "rent" his support for the demonstration.
Terming the appointment an "exploitation of Sindh's cadre officers," Sheikh asserted that after the issuance of fake domicile the Sindh government had now begun appointing fake DCs.
Challenging the Sindh Information Minister Syed Nasir Hussain Shah's claim that Fazl's brother, Ziaur Rehman, was appointed at the post due to his competence, Sheikh questioned why it was necessary to "import an officer from Khyber-Pakhtunkhwa (K-P) for the Karachi Central district when there are several local officers available for the position."
The parliamentary leader went so far as to claim that Zia was "a fake district management officer who used to work as an engineer for a private telecom company, and was only made a DC by Muttahida Majlis-e-Amal government in K-P."
Sheikh also took the opportunity to address the matter of officials allegedly possessing fake domiciles in Sindh and said that the report about fake domiciles was yet to be made public.
Published in The Express Tribune, July 27th, 2020.
COMMENTS
Comments are moderated and generally will be posted if they are on-topic and not abusive.
For more information, please see our Comments FAQ