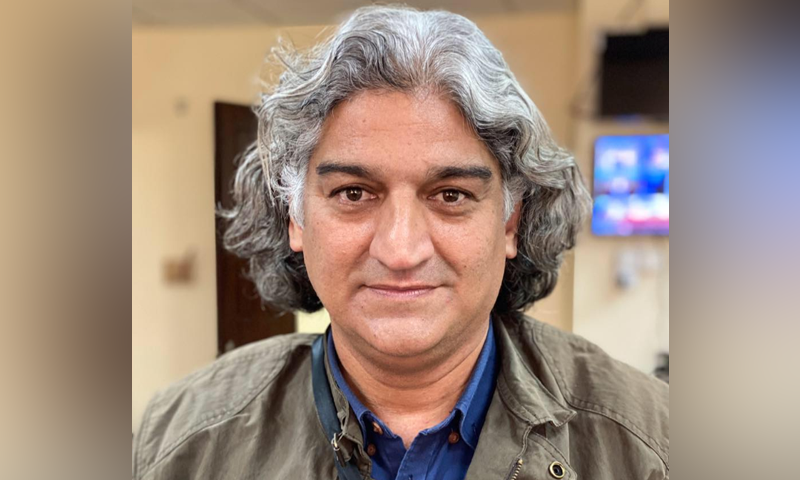 ---
ISLAMABAD:
The Supreme Court sought on Wednesday a report from the Islamabad Police pertaining to the abduction and release of senior journalist Matiullah Jan.
A three-judge special bench, led by Chief Justice of Pakistan (CJP) Gulzar Ahmed, expressed expectation that the government will take action on the matter and proceed in accordance with law.
The court directed the Islamabad Police to record the abducted journalist's statement and submit a challan before the relevant court.
Attorney General of Pakistan Khalid Javed Khan said before the court that the federal government would take strict action as it is aware of the rights of citizen.
Advocate Latif Khosa, who appeared before the court on behalf of the Pakistan Bar Council, expressed concerns over the abduction of the senior journalist. He asked whether Pakistan is a banana republic.
The CJP noted that no agency is above the law and is permitted to flout the rights of citizens guaranteed by the Constitution of Pakistan.
With regards to the contempt of court case, Matiullah Jan sought time to file his written reply, and requested the bench to give a fair trial in the matter.
The hearing of the case was adjourned for two weeks.
Senior journalist Matiullah Jan, was picked up from the federal capital's Sector G-6 yesterday and was released later in the day, confirmed family sources. He was released near Fateh Jang, a small town in Punjab.
Jan, who is said to be in a stable condition, left for his home with his brother Shahid Akbar.
During the time that he was missing an outcry broke out on social media by rights groups, politicians, journalists and lawyers, calling attention to the alleged abduction.
A first information report (FIR) of the senior journalist's alleged abduction had been lodged at Aabpara Police Station by his brother.
Jan, speaking to a private news channel after his return, said that he was blindfolded and taken to an unknown location by his abductors. He said he was later released in Fateh Jang after being driven around the city.
The senior journalist has contempt of court proceedings against him by the apex court for an allegedly 'contemptuous' tweet posted by his account regarding Justice Qazi Faez Isa's decision. The apex court was hearing the case today (Wednesday).
The incident flagged the already precarious landscape of press freedom in the country. Pakistan has frequently ranked among the world's most dangerous countries for journalists and media workers, with reporters known to have been detained, assaulted and even killed for their critical views.